Why is investing in the best free ransomware protection software important?
21 Oct, 2022
466 Views





(
1
votes, average:
5.00
out of 5)

Loading...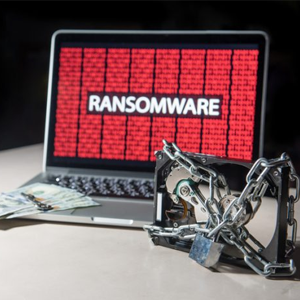 Ransomware attacks are no joke. It renders the files useless until the ransom is paid, usually in Bitcoin. One of the most recent Ransomware Attacks is on the two hospitals in Ohio that caused downtime and inconvenience to the hospital staff and patients. The other one is the attack on a newspaper company that delayed the production of newspapers.
Every year ransomware attack is increasing. SophosLabs report shows that ransomware attack will be on the rise in 2019. What's more alarming is that we will see a different approach in ransomware attacks now. It is more sophisticated, stealthy, and tailored.
Can the best free ransomware protection combat these advanced ransomware attacks? In the past, ransomware required an execution to carry out its goal. Now, when the user opens a phishing email or infected attachment, ransomware directly attacks the computer memory, writes its script, and the script encrypts the files.
This is the newly developed ransomware that is more dangerous and more difficult to detect. With traditional anti malware this may go undetected. Sophisticated ransomware changes its signature to evade detection. Also, it is invisible in the hard drive because its script is never written on the disc but on the memory.
Another alarming news about ransomware is the rise of targeted ransomware attacks. This means that cybercriminals are more likely to conduct their attacks on a smaller scale. By staking out their targets, attacks are deployed more effectively.
The role of an anti malware software is to protect the devices against these attacks. But with ransomware attacks growing faster and more sophisticated. How good is an anti malware that claims to have the best free ransomware protection?
Best Free Ransomware Protection Security
Choosing the best free ransomware protection is important because it plays a major role in protecting the computer and network. A weak security software leaves the computer vulnerable and leads to loss of sensitive information.
Ransomware exploits vulnerabilities at that point encrypts and even erases files when the hackers' demands are not met. An anti malware must address the system vulnerabilities. For example, since ransomware is known for exploiting an outdated software, the finest free ransomware protection should inform the client if a fix or an updated version of the software is already available for download.
It should also have a defense against Polymorphic and fileless ransomware because these are the advanced types of ransomware that are proliferating today. They are used for committing big cyberattacks.
Since cybercriminals are also after the endpoint devices to hijack a local network, the best free ransomware protection must have an endpoint security system. The endpoint devices such as laptops, mobile devices, tablets, and desktop that have access to the network.
Ransomware spreads within the network, so when one endpoint device gets infected, the other devices and the entire network are at risk of ransomware infection as well. Having said that, what is the best free ransomware protection software for the computer and network?
Free Ransomware Protection Xcitium Advanced Endpoint Protection
Xcitium develops an endpoint security solution that surpasses the traditional malware removal tools. It is designed to protect the endpoint devices and the entire network. It is ideal both for small and large networks.
It is a central security solution with a multi-layered defense that secures the endpoint devices against ransomware attacks. Since ransomware exploits outdated software, Xcitium Advanced Endpoint Protection has patch management that automatically notifies the user when a newer version of the software is released.
Its advanced features consist of Xcitium's patented containment technology that delivers protection against zero-day threats. While other anti malware use default allow and sandboxing technologies, Xcitium Advanced Endpoint Protection develops default-deny that protects the endpoints against an unknown application.
When an unknown application enters the computer, Xcitium Advanced Endpoint Protection allows its execution within a virtual container to prevent malware infection in case the applications turns out to be malicious.
Other anti malware that claims to have the best free ransomware protection allows unknown files to execute in the computer and contains it later when it appears to be malicious. This may lead to a ransomware infection. A small security breach is enough to take down an operation.
Another advanced feature of Xcitium Advanced Endpoint Protection that renders fileless ransomware useless is the Host Intrusion Prevention System (HIPS). It is designed to combat fileless malware that attacks the RAM of the computer.
It constantly monitors the registry and computer memory so that it is free of any malicious modification. So even if fileless ransomware writes its script into the computer RAM to evade detection, with HIPS guarding the computer memory, fileless ransomware is instantly detected. Investing on the right security solution is a sure way to avoid falling victim to ransomware attacks.
Download Xcitium Advanced Endpoint Protection now. It is the best free ransomware protection software for the endpoint devices and network.