Prevent Computer Virus Ransomware With AEP
21 Oct, 2022
600 Views





(
1
votes, average:
5.00
out of 5)

Loading...
You can let a computer virus ransomware into your computer without realizing it is malicious software. Hackers accomplish this by disguising the appearance of ransomware into a something targeted and familiar. What may appear like a love letter or Valentine's greeting card from an unknown admirer you receive in your email may, in fact, be ransomware.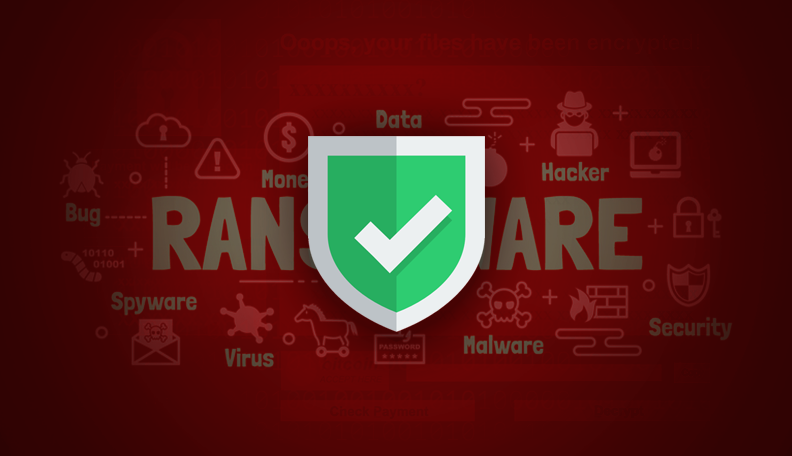 Somehow, you are so convinced that you click on the message or its attachment and out pops the ransomware letter asking that you pay to unlock the contents of your computer for $1000.
You got duped. What do you do?
AEP Wrecks Computer Virus Ransomware Every Single Time
How A Computer Virus Ransomware Works
Hackers design computer virus ransomware to penetrate one key vulnerability in a network that other viruses don't – people. Usually, ransomware is a tool for social engineering or the gaining of information from people through deception.
Their programmers disguise ransomware to make people perform emotional, impulsive decisions to open the package where the malware is sent through. This ransomware delivery package can be an email from someone the receiver knows or a convincing piece of content like a greeting card or downloadable attachment. When the intended victim opens the file, the computer virus ransomware executes and installs on the computer and then locks the content of the drive. A prompt appears announcing that hackers hold the contents of the drive in hostage and will only decrypt it if the victim pays a sum. Since we live in an age where digital information is an important resource, the victim complies with the extortion.
Other ransomware delivery methods are through fake advertisements and malicious websites. Sometimes readers end up going a questionable website to read articles there. They encounter a pop-up ad with a compelling offer. Something like "Earn $1000 per hour with this awesome sales trick" and when they click it, the malicious website downloads ransomware onto their computer. The computer virus ransomware proceeds to lock all files. The victims led themselves to this crisis by their own hands.
Imagine what kind of chaos ransomware can do to a company intranet?
The threat of ransomware becomes more and more serious considering the explosion of incidents in recent years. There is a recorded growth of ransomware delivered through phishing emails from 92% to 97.25% in 2016 alone. A study conducted by a team of researchers from Friedrich-Alexander University in Germany shows that 78% of email users are aware of the threat of unknown links to email security and yet they click them anyway.
Obviously, ransomware is not a threat organization should take sitting down. An anti-malware and computer virus ransomware solution is in order.
AEP Vs. Computer Virus Ransomware
Fortunately, there's Xcitium's AEP or Advanced Endpoint Protection software to counter the very threat of ransomware. The AEP is an anti-malware solution for individuals and organizations geared towards protecting them from computer virus ransomware.
Xcitium engineered AEP on a Default Deny Platform which allows good files to run while simultaneously blocking bad files. The AEP runs unknown files in a safe environment isolated away from the rest of the files on the computer drive while Valkyrie, a program which judges if the processes from a file resemble those of malware or ransomware, scans and decide on the event. As you can see, AEP can safely lock away ransomware by allowing it to run in a controlled environment and remove it when shows its harmful side.
Aside from this, Xcitium Advanced Endpoint Protection offers the following distinct advantages against computer virus ransomware:
1. Cloud-based management
2. Controls Android, iOS, and Windows devices under one console
3. Controls devices, apps, and security in one interface
4. Remote installation and anti-theft features like find-my-phone and sneak-peek
5. Automatically contains files and analyzes them for malware or ransomware
6. Combination of software and human analysis of files to check for threats
7. Remote monitoring and management of files with option to control device from a distance
8. Ability to apply patches securely
9. Transparent listing of all running computer processes or file processes
10. On-demand scanning for malware or ransomware
11. Plus firewall, web URL filtering against malicious websites with ransomware, jailing protection, whitelisting, and VPN
AEP Freezes Computer Virus Ransomware In Its Tracks
When you or your organization needs protection from ransomware and malware, you can rely on Xcitium Advanced Endpoint Protection to shield you from online threats. Since the software scans processes and triggers files in a contained space, it is also effective in catching zero-day threats like the newest strains of ransomware.
Aside from a comprehensive ransomware and malware protection package, AEP is also a cost-effective solution for organizations. Users can avail of a 30-day free trial period to see how effective AEP is in protecting them from threats and can then subscribe for a measly $4 per computer per month. This is a small price to pay compared to the horrendous sums hackers will charge once they hostage your personal information.
Download your free trial of Xcitium Advanced Endpoint Protection today.
Related Sources:
Endpoint Detection
Endpoint Detection and Response
Ransomware Protection
Computer Virus Malware