How Do You Find Malware On Your Computer?
21 Oct, 2022
269 Views





(
1
votes, average:
5.00
out of 5)

Loading...
Malware always finds various means to enter your system and slip into your software causing maximum damage. While surfing, clicking links, downloading or uploading your computer is vulnerable and prone to malware attack. However, if you are careful, then you might be able to avert virus attack or stay protected for a long time.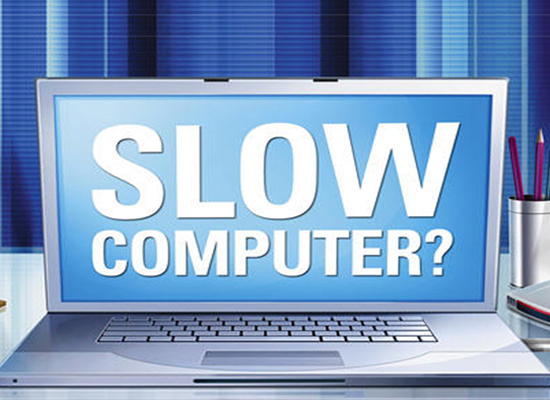 Before going to the strategies of finding malware in your computer, let me explain what is malware, what does it do? As you might be aware of malware, they are malicious programs specially designed to work in an unethical way and do all illegal things with your computer and your personal data stored on your computer.
The intentions behind the creation of malware may be to steal your private and confidential information from your computer to slow down and damage your computer. Here are some of the common malware symptoms,
Missing Files and Folder Option
Using the folder option on your Windows computer, you can configure your computer to show hidden system files and display file extension for known files. If you are not able to access those folder options or some of your system files are gone missing, malware might have disabled it.
Folders On Your External Drives Have Become Inaccessible
There are chances that the attributes of all your folders are changed to 'system hidden' by malware. Also, the malware might create a visible copy of itself with the same name and icon as the folder. It hides the file extension so that you can not determine whether it is a folder or file and when you open it you are actually triggering the malware instantly.
Sluggish Computer
If your computer suddenly becomes sluggish with frequent system crashes and freezes, then it is a clear sign of a malware infection. In fact, opening various software applications and windows will take too long to load or open. All these are indicative of the presence of malware in your computer.
Presence of Suspicious Files
If you find any suspicious files with unknown file extensions on your computer or in your external storage media files, it might be a sign of malware infection on your computer.
Apart from the signs mentioned above, malware can bombard your computer screen with multiple pop-ups. It can also execute applications that will transfer your files from one folder to another. Some malware can even completely wipe your data stored on the computer.
The best way to remove malware and to prevent future infection is to install a good antivirus software such as Xcitium Antivirus on your computer.
For organizations, finding and removing malware is not easy. There may be multiple legacy endpoints/devices deployed at different locations. Hence, it is extremely difficult for organizations to implement security at the granular level.
Xcitium Advanced Endpoint Protection (AEP) is an ideal solution for such scenarios as it offers all-around protection across devices and OS platforms. With built-in containment engine and 'Default Deny' platform, Xcitium AEP provides complete protection against any malware threat including zero-day malware.
For more details about Xcitium Advanced Endpoint Protection, contact us at +1 888-256-2608.
Related Sources:
Endpoint Detection
Endpoint Detection and Response
What is Anti Malware Protection?
What is Malware?
What is Malware Scanner?
Best Online PC Scan Tools
Discover Malware For Free
How Do Keyloggers Work