Ransomware Prevention Software
21 Oct, 2022
225 Views





(
1
votes, average:
5.00
out of 5)

Loading...
Ransomware attacks are a serious threat to your data and computer. It can hold your data hostage and demand ransom in exchange. The sudden rise of ransomware attacks over the past few years has driven the cybersecurity industry to create myriads of security software tools for blocking ransomware threats from being executed on computers.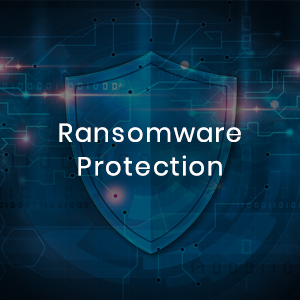 Even though ransomware is considered one of the most advanced malware programs, they have an inherent vulnerability — ransomware must establish a communication channel with its creator to initiate the process of encrypting the victim's computer. In the process of communicating with the hacker, most ransomware variants generate a signature on the network which can be detected.
How Ransomware Prevention Software Spreads?
Ransomware infects a computer when a user downloads or runs ransomware-infected files. Attackers hide such files in a seemingly begin software, so it is advisable to practice safe computing habits.
Malicious Emails
Email is the most common way by which ransomware spreads. The ransomware is usually disguised as an email attachment and sent to unwary users. If the user opens such email attachments, it can lead directly to an infection. Another way used by cybercriminals is hiding the ransomware links in a button or the body of the email.
When clicked, it then redirects the user to a malicious website that leads to an infection. Hence, it is advisable that you verify the authenticity of any file or email attachments from unknown sources, before opening it.
Exploit Kits
Another common method utilized for delivering ransomware is through exploit kits. These are software packages that are uncommonly designed to identify security vulnerabilities within the victim's computer and exploit them to install ransomware.
In this exploit kit type of attack, cybercriminals insert codes on a seemingly legitimate website that redirects victims to a malicious site. Unlike the email spam method, this method doesn't require additional actions from the victim. This method is also referred to as a 'drive-by-download' attack.
Free Software
Hackers lure unwary users into downloading ransomware by hiding malicious ransomware codes within cracked versions of different software such as games, adult content, online game cheats, and many more.
How To Prevent Ransomware Attacks
Numerous ransomware attacks are based on known vulnerabilities in software applications, as well as in operating systems and plug-ins. Hence it is critical for you to patch your software applications as and when the patches are available. People, users installing good antivirus software such as the Xcitium Antivirus can avoid future ransomware infections.
Best Ransomware Prevention Software
For enterprise users, Xcitium Advanced Endpoint Protection (AEP) is the ideal ransomware prevention software. With a built-in containment engine and 'Default Deny' platform, Xcitium AEP provides 360-degree protection against any malware threat including ransomware.
The ideal way to disarm even the potent malware such as the ransomware is to have an advanced endpoint protection system. Xcitium Advanced Endpoint protection (AEP) is such a solution which provides real-time protection for your endpoints.
Get Xcitium Advanced Endpoint Protection today and secure your endpoints against ransomware and other malware threats. For more details about Xcitium Advanced Endpoint Protection, contact us at +1 (888) 551-1531.
PROTECT YOUR ENDPOINTS FOR FREE
Related Resources
Endpoint Detection and Response