Best Way To Remove Malware
21 Oct, 2022
354 Views





(
1
votes, average:
5.00
out of 5)

Loading...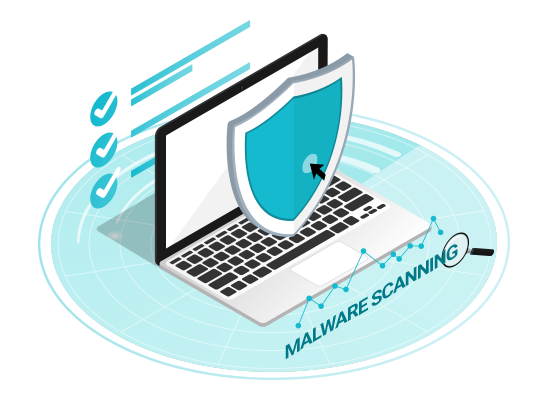 Malware (malicious software) is used or programmed by cybercriminals to damage a computer, steal sensitive information, or obtain administrative access to individual computers. In an enterprise setting, malware can take control of or cause damage to all the computer systems in a network.
Malware can appear in the form of software codes, scripts, active content, and other software that seems legitimate. It is one of the most widespread cyber attacks used today and is increasing each year exponentially.
Malware comes in different variants. Some of the common forms of malware are worms, viruses, trojans, spyware, adware, and rootkits, etc., which can attack and damage, disable, or disrupt host computers and networks.
In recent times, malware attacks on enterprise networks and systems are on the rise globally. Hackers are spreading new variants of powerful malware to infect endpoints. Not only have we seen an increase in malware attacks, but the level of sophistication in malware has also increased
Current State of Malware Defense
Traditional endpoint protection systems or security approaches follow the 'Default Allow' security posture. Due to this, they have been rendered incapable of defending sophisticated malware attacks.
With a 'Default Allow' security posture, unknown files will be allowed to run without any restrictions. Maintaining this posture is like asking for your endpoints to become infected with malware.
The Best Way To Remove Malware
The Best way to remove malware and prevent future attacks is by using Xcitium Advanced Endpoint Protection (AEP). Xcitium's Advanced Endpoint Protection solution uses a 'Default Deny' platform to contain threats.
Thanks to the built-in containment engine that automatically contains all untrusted processes and applications in a secure virtual environment, Xcitium AEP provides complete protection against any malware attacks including zero-day attacks.
With Xcitium's local, and cloud-based Specialized Threat Analysis and Protection (STAP) engine, Xcitium AEP can provide a verdict of unknown executable files almost instantly.
With Xcitium Advanced Endpoint Protection (AEP), users are free to open, execute and use unknown files with ZERO risks of infection. Xcitium's containment technology is agentless, incredibly lightweight, has no CPU dependencies.
If you are interested in Xcitium Advanced Endpoint Protection, contact us at EnterpriseSolutions@Xcitium.com or +1 888-256-2608.
Related Sources:
Endpoint Detection
Endpoint Detection and Response
What is Anti Malware Protection?
What is Malware?
What is Malware Scanner?
Best Online PC Scan Tools
What is EDR?
Computer Inventory
Best Way To Protect Against Ransomware