PROTECTING YOUR PC WITH FREEWARE MALWARE REMOVAL TOOL
21 Oct, 2022
180 Views





(
1
votes, average:
5.00
out of 5)

Loading...
Guarding your computer and other personal devices against malware requires personal knowledge and vigilance. With the help of professional security experts, your freeware malware removal tool will be the second layer of protection for your system.
Nowadays, most of the malware is not just targeted with individual home computers but also the mobile devices that are commonly used these days. According to the 2017 Cost of Cyber Crime Study released by Accenture, the malware and web-based attacks are the two most costly attack types- companies are spending at an average of $2.4 million to defend themselves against these kinds of cyber threats.
Many were affected by the malware attacks and you can be a victim of this malware attack through email, your web browser, social network, instant messaging and downloaded files from the Internet. Your system and devices might be infected through lots of possible ways. Therefore it is important to deploy a freeware malware removal tool like the Xcitium Antivirus that can provide a complete protection.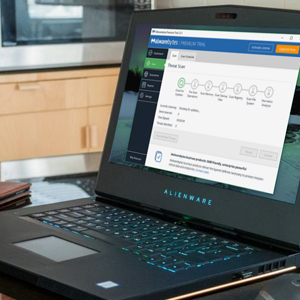 Other Ways To Protect PC Aside From Having Freeware Malware Removal Tool
Even there is a freeware malware removal tool installed on your system, you are not fully guaranteed to be protected. There are certain ways you can do to keep your systems and mobile devices safe from being infected by malware.
Secure the Whole Network
Aside from having a freeware malware removal tool, you must protect your network. You must also secure your network router with a strong password and avoid from using the factory supplied default password. You also need to deploy a firewall for a better security on all running systems to prevent unauthorized access.
Avoid Spam Email
Aside from having a freeware malware removal tool, you need to protect your systems and mobile devices while you are connecting it to the Internet. Always remember that spam doesn't speak about the emails only. It may occur in the form of a private message, pop-ups on your desktop screens, or ads in your social media feeds. Malware scams can also start independently from your system. Now, Cybercriminals are not just motivated by the money that they can get on your system, but also to gain control of your computer by installing a remote control system. You must also be cautious of any unsolicited tech support offers both online and offline.
Implement Parental Controls
Aside from having a freeware malware removal tool, make sure to have an open communication with kids for all the parents. You should set up parental control on all devices used on your home network. It's important that only the administrators or the parents can install new software on the device and limit the guest user Internet access. This way you can limit the sites that can be visited that might contain some malicious code and infect your computers.
Passwords in Browser
Aside from having a freeware malware removal tool, you have to be careful in using your web browser. You must not save your password in the browser, this is regardless of the user of the particular computer. You may use a password manager to protect your passwords while using the internet and using this will give you the extra layer of protection.
Update Programs
Aside from having a freeware malware removal tool, you need to make sure that all your devices are updated. By doing this, it will help you secure your devices from any attacks that could exploit all possible vulnerabilities on your system. In updating, make sure to include the operating system, the antivirus, and freeware malware removal tool, web browser, plug-ins like the Java, Adobe Flash, Adobe Acrobat, video players, and the office applications.
Protect PC Aside From Having Freeware Malware Removal Tool: Conclusion
Having a freeware malware removal tool is one step in protecting your PC from any malware attacks that you can encounter over the internet. But it will not give you a full guarantee that you will be protected. But it would be helpful if you have a strong and robust antivirus installed on your system like the Xcitium Antivirus. You will also need to install a freeware malware removal tool as your second layer of defense. Lastly, follow the other steps in securing your systems. So, don't wait to be a victim of these attacks, download a free copy of antivirus now!