How to Stop Ransomware Attacks
21 Oct, 2022
806 Views





(
1
votes, average:
5.00
out of 5)

Loading...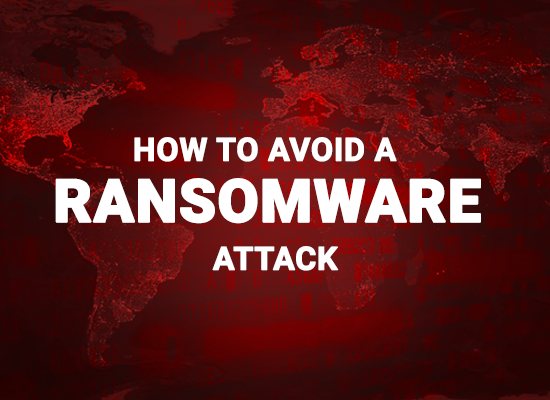 The key on how to stop ransomware attacks is now an essential know-how because this type of malware is becoming an everyday occurrence.
You should know how to stop ransomware because the chances of your encountering one is becoming higher by the day. Now, If all data in your computer suddenly became encrypted and you are being asked for a certain passkey to regain access to them, then it's most probably that you've been infected by a ransomware attack. Ransomware attacks are advanced cyber threat vulnerabilities that use military grade encryption algorithm where the attacker will try to extort money from you in exchange for the unique passkey necessary to retrieve files.
Ransomware creators target all range of potential victims from individual systems (a.k.a. household computers) to systems of high profile companies. Keeping your cautiousness while browsing online and knowing how to stop ransomware attacks once you've been infected are necessary attributes to possess especially if the data in your computer or network is too important that losing it would cause you problems and troubles.
There are basically two variants of ransomware that can infect your computer. If you can't get past the ransom note that your screen displays, then you've been infected by the locker ransomware type. But if you still can access freely to your computer but can't open any file (e.g. videos, images, word files) then the ransomware variant that hit you is the encrypting ransomware, which happens to be the more typically used ransomware attack scheme.
Never resort immediately to paying the ransom. There is no guarantee that ransomware creators will give you the necessary passkey for decrypting the blocked content after you paid them. In fact, by easily giving in to their demands, you are making ransomware attacks look more profitable. This can encourage ransomware creators to plot more ransomware-related threats to more individuals and enterprises.
What you can do is set up a well-designed cyber security protection plan for your computer and learn about the basics of how to stop ransomware attacks from spreading in your device and network.
Easy Tips on How to Stop Ransomware
Isolate the infected device
The first action you must take on how to stop ransomware attacks efficiently is to isolate the ransomware-infected device from your local network and all external drives (flash drives, externals HDD) that are connected to it. Doing these can stop the ransomware attack from spreading to your network and connected devices and potentially damaging data those devices contain. Never forget to disconnect the infected device from the internet immediately. It is possible that the ransomware virus is still actively sending data to your attacker.
Use a ransomware removal tool
Next thing that you'll need to know on how to stop ransomware attacks is to get yourself a ransomware removal tool that can do the work. Look for a ransomware removal tool that has the capacity to provide you real-time protection from any type of ransomware attack. It must be capable of identifying unknown and potentially malicious files residing in your device and can delete them all immediately and permanently. There are even ransomware removal tools that can send you comprehensive reports about the trust level of all your files so you'll be able to regularly track the condition of your device.
Take note that using a ransomware removal tool doesn't guarantee recovery of any encrypted data so only resort to doing this if you're fully determined to not giving in to the attacker's demand or have a backup copy saved either in the cloud (Google Drive, Dropbox) or in an external HDD. Know how to stop ransomware does not mean you won't be infected so always, always have backups.
See if you can recover encrypted files
It's an unfortunate case if you happen to not have a backup copy of the data that was encrypted by the ransomware attack, but thankfully, there is still a chance for you to retrieve it. There are actually systematic methods various cyber intelligence and information technology groups devised that can allow you to decrypt blocked content without paying the ransomware creator. This is for the times when you've used all you know how to stop ransomware but your system still got infected.
During a ransomware attack, the files that can are displayed on your computer are not your actual files. This is because a typical ransomware attack delete all original files after copying and encrypting them. You can use tools that can recover deleted files from your computer. There are actually a number of options that are currently available for download. Carefully choose a software that you think can do the job for you.
If this doesn't work, try using online decryption tools that are being offered for free. Decryption tools don't promise that all encrypted data will be unlocked but it has a chance to decrypt at least some of the ransomware-locked files. Most how to stop ransomware tips are aimed for prevention – this advice is good when ransomware has already infected your files.
Ransomware creators can attack anyone, anywhere and anytime so proper cyber security precautions must always be kept in mind to not deal with ransomware attacks. If you've been attacked, consider it as a wake up call for you to exercise a more cautious cyber security precaution. Be knowledgeable and understanding about the proper steps to take on how to stop ransomware to prevent the cyber attack from spreading and cause you more trouble.
Related Resources
Endpoint Detection
Endpoint Detection and Response