RANSOMWARE DETECTION TOOL
21 Oct, 2022
372 Views





(
1
votes, average:
5.00
out of 5)

Loading...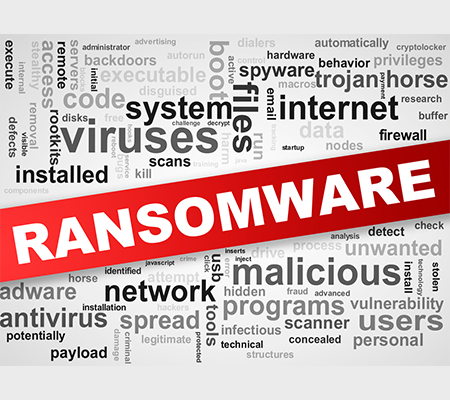 Having a traditional anti-virus on your computer is not enough. This is because there is this type of malware that is gaining popularity with cybercriminals. There are new and more advanced types of ransomware attacks that are spreading. So, aside from having an anti-virus and anti-malware, the ransomware detection tool is essential for safeguarding all devices. While the software vendors are providing a full suite of security software that has built-in ransomware protection, there is still a standalone ransomware detection tool that is offered to the market. This usually comes in free and specially made to fight ransomware threats.
Classes Of A Ransomware Detection
Locker Ransomware A Locker ransomware is a special type of ransomware that doesn't encrypt your files. The behavior of this ransomware is different as it locks your computer access and refraining the victim from using the computer or from accessing the important files. You will need a special type of ransomware detection tool to unlock the computer. One popular Locker ransomware is the Reveton ransomware. It appeared sometime in 2012, it locked many computers and prevent the victims from logging in and displaying an official-looking message posing to come from the FBI or national police.
Crypto Ransomware A Crypto ransomware is another strain of ransomware that usually encrypts the important files inside the computer. This type of ransomware is hard to address and will need a special type of ransomware detection tool. It uses a military-grade algorithm making it hard to decrypt all the infected files. It is very hard to determine if there is already a ransomware intrusion on your system. It is because all the encryption are done in the background. It will just reveal itself once it completed the encryption process by displaying a ransom message, demanding to pay a certain amount of cash. Some of the popular strains of the Crypto ransomware are Cryptowall, CTB-Locker, Bitcryptor, and Coinvault. TeslaCrypt.
Scare-ware Ransomware A Scare-ware ransomware is another type of Ransomware that you will see popping up on your computer while you are browsing the internet. Among the three ransomware, the scare-ware is the most friendly and the easiest to address. Sometimes, you will not need to use a ransomware detection tool for this, a decent anti-virus like the Xcitium Anti-virus will be able to detect and clean any strains of this ransomware. To avoid getting infected by this type of ransomware, just avoid clicking the link that it gives during the pop-up. Just don't be fooled by the message it gives that your computer was already infected and needs to scan an online anti-virus to delete the virus. If you accidentally clicked the link or the dummy anti-virus, that's the time your computer will get infected.
Mac Ransomware The MAC ransomware is a special type of ransomware that is specially made for Mac computers. With this type, you will need a special ransomware detection tool to solve the issue. The most common Mac ransomware is the KeRanger. It appeared last 2016 and is believed to be the first piece of ransomware to successfully infect Mac computers running OS X. The infection of this ransomware was made through the use of torrent since many are using torrent to download music and videos.
Mitigating the Risk Through The Use of Ransomware Detection Tool
Once we have clearly identified the types of the ransomware, it will be easy to resolve the issue made by the ransomware. Here are some of the ransomware detection tool that can be useful to resolve the problem made by the ransomware.
Trend Micro Ransom Buster The security research firm offers this ransomware detection tool free for personal and business use. This tool will prevent programs from modifying files in your folders. It is using a whitelist that allows a specific program to run in the system safely. It can also determine and stop any strain of ransomware.
BitDefender Anti-Ransomware Tool This ransomware detection tool made by Bitdefender relies on a particular method on how the ransomware attacks are designed. When a computer appears to already be infected, ransomware will be disengaged to prevent the encryption to happen again. This ransomware detection tool runs in the background to maintain certain files that make a computer look like it's already infected.
Cybersight RansomStopper RansomStopper is a ransomware detection tool that is built as a standalone product from the security startup Cybersight. It doesn't just write-protect the folders but also analyze the running processes for the behavior of the ransomware. It can run simultaneously together with different anti-virus on the computer with no conflicts.
Xcitium Cleaning Essential Xcitium Cleaning Essential(CCE) is a set of computer security tools designed to help users identify and remove any malware and unsafe processes from infected computers. It can instantly identify and stop every untrusted process running on an endpoint with a single click. It has also a powerful anti-virus scanner capable of removing malware, rootkits, hidden files and malicious registry keys hidden deep within a system. This is one of the best ransomware detection tools. Try it now and download the free copy!
Related Sources:
Endpoint Detection and Response
PROTECT YOUR ENDPOINTS FOR FREE