How Do I Know If Malware Is On My Computer?
21 Oct, 2022
244 Views





(
1
votes, average:
5.00
out of 5)

Loading...
Cybercrime is at an all-time high. Criminals are not only targeting home users; they are also preying on small businesses jeopardizing their websites and acquiring sensitive clientele information. How malware infects your computer? Are you a potential victim? How can you protect your assets? In the article, learn the basic and best ways to find and remove malware.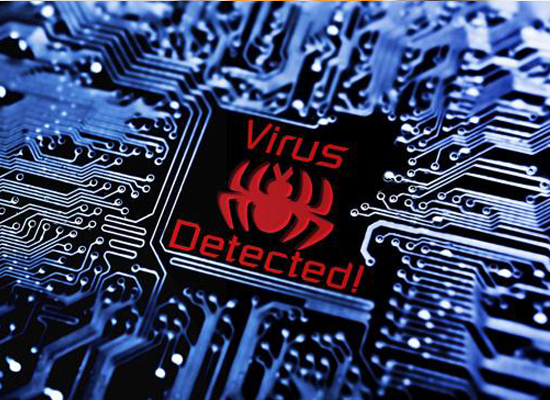 What Does Malware Do?
Malware programs are dangerous threats to your system. The very reason that makes malware a potential threat is that it operates without your knowledge and may go undetected even by the antivirus installed on your computer.
Your computer may become infected with malware when you have unknowingly downloaded a free software or application that was available online. Malware comes in the form of viruses, Trojans, worms, adware, spyware, etc.
Some malware types such as spyware are capable of tracking your every move once it enters the system. It can also make your system inoperable, fill your computer screen with popup advertisements, slow down your computer, and delete files on your computer. When malware infects your computer, it adversely impacts your system performance.
How To Prevent If Malware Is On My Computer?
If your computer has malware, you can identify it by some telltale signs. Once you are aware of such signs, you can take immediate action against it. Here are some of the common malware symptoms,
Sluggish Computer
If you notice a slowdown in computer performance, it may be due to malware running in the background. If your system has malware, you may experience frequent system crashes and freezes as well. In fact, opening various applications and windows is also time-consuming. All these are indicative of the presence of malware in your computer.
Unwanted Changes To Your Browser
Some malware as the tendency to change browser settings especially homepage setting. This is to redirect you to dubious websites containing even more potent malware. If your system gets infected with malware, you may discover changes in some or all of your browser settings. Your browser homepages may have been set to websites that you have never visited. This is a sign of malware infection.
Annoying Pop-ups
If your computer displays popup ads that contain inappropriate content, are difficult to close, and having flashing colors, it is a clear sign of malware infection.
Apart from the signs mentioned above, malware can change the names of your system files. It can also execute applications that will transfer your files from one folder to another. Some malware can even completely wipe your data stored on the computer.
How to Protect Your Computer From Malware?
The best way to remove malware from your computer and to prevent future infection is to install a good antivirus program like Xcitium Antivirus on your computer.
For organizations, Xcitium Advanced Endpoint Protection (AEP) is an ideal solution as it protects every endpoint from malware threats. With built-in containment engine and 'Default Deny' platform, Xcitium AEP provides complete protection against any malware threat including zero-day malware.
For more details about Xcitium Advanced Endpoint Protection, contact us at +1 888-256-2608.
Related Sources:
Endpoint Detection
Endpoint Detection and Response
What is Anti Malware Protection?
What is Malware?
What is Malware Scanner?
Best Online PC Scan Tools
Discover Malware For Free
How Do I Check My Computer For Malware