How To Get Malware Off Your Computer?
21 Oct, 2022
202 Views





(
1
votes, average:
5.00
out of 5)

Loading...
Has your computer been infected with malware? If you have malware lurking on your computer, you must remove it immediately, as it can quickly spread throughout your system and corrupt your computer.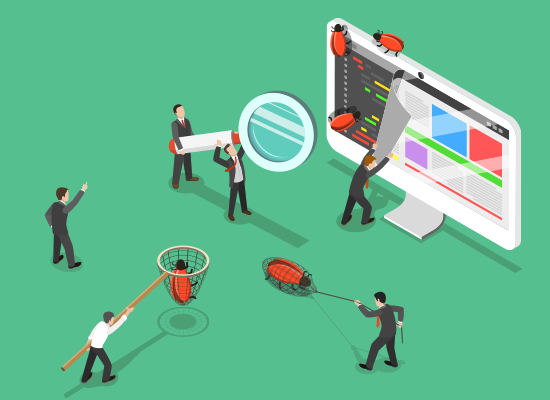 Malware is a form of a malicious software program installed on your computer without your consent. It can come in many different forms such as viruses, Trojans, worms, adware, ransomware, spyware, etc. From stealing your private information to slowing down your computer, malware can cause severe damage to your computer.
If you are suspicious of a possible malware infection on your computer, the first thing that you need to do is to scan your computer for malware.
If you discover your computer is infected with malware, here are a couple of options to remove malware from your computer.
Tips To Remove Malware:
Using the "Add or Remove Programs" option on your computer, you can manually remove malware. You can access the "Add or Remove Programs" option from your computer's Control Panel.
However, it is advisable not to remove malware manually as the malware can disguise itself pretty well. It can be present in many different forms, so it would be challenging for you to remove the malware manually. In the process of removing malware, you could also accidentally delete necessary system files which can make your computer even worse!
You can use a popular Antivirus software such as Xcitium Antivirus to remove the malware from your system. Xcitium antivirus can easily detect and eliminate all forms of malware including spyware, Trojans, and other dangerous types of malware.
Cut-off the Internet Connection
If you found malware on your computer, make sure to cut-off the internet connection to your computer. Since malware variants such as worms and spyware may have access to your personal information or may even be using your system as part of a large botnet to attack other computers, it is advisable to make your computer offline by disconnecting the internet connection.
By doing that, you can prevent malware from sending your files and other sensitive data to the hacker. You can disconnect the internet cable physically or by using the "disable" option on your computer's network connection.
Having an antivirus software on your computer is the minimum level of Virus Protection that you can provide to your computer.
How To Protect Your System From Malware Infections?
Practicing good browsing habits like not downloading files from shady websites or clicking links from suspicious or unknown sources can prevent malware infections to some extent.
When it comes to an organization, preventing malware attacks needs a completely different strategy. There may be multiple endpoints (computers, mobile device, tablets, etc.) deployed at different locations. For such scenarios, you need an advanced endpoint protection solution that offers all-around protection.
Xcitium Advanced Endpoint Protection (AEP) is such a solution that provides complete end-to-end protection across the boundary, internal network, and across endpoints preventing even the most advanced malware, both known and unknown.
Xcitium Advanced Endpoint Protection Includes:
Endpoint Containment Firewall Web Filtering
Antivirus Host Intrusion Prevention (HIPS)
Behavioral Analysis (VirusScope) Valkyrie Cloud-based Static and Dynamic analysis
Specialized Threat Analysis and Protection (STAP)
For more details about Xcitium Advanced Endpoint Protection, contact us at EnterpriseSolutions@comodo.com or +1 888-256-2608.
Related Sources:
Endpoint Detection
Endpoint Detection and Response
What is Anti Malware Protection?
What is Malware?
What is Malware Scanner?
Best Online PC Scan Tools
Get Malware For Free