The World's Leading Anti Ransomware – Xcitium Advanced Endpoint Protection
21 Oct, 2022
369 Views





(
1
votes, average:
5.00
out of 5)

Loading...
Xcitium Advanced Endpoint Protection is an excellent anti malware software that is trusted by many for their personal and business networks. Xcitium has been protecting millions of computers and endpoint devices worldwide.
With its superior features and ransomware detection tools, it eliminates the threat of losing your files caused by ransomware. Xcitium Advanced Endpoint Protection outperforms the other anti ransomware software with its advanced multi-layered security system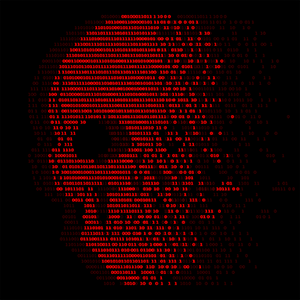 Millions have chosen Xcitium Advanced Endpoint Protection
Download Xcitium Advanced Endpoint Protection for free and join 85 million of users! Xcitium is the leading anti ransomware software with advanced ransomware detection tools. Millions of users in over 100 countries have never experienced ransomware infection on their computers and mobile devices with Xcitium Advanced Endpoint Protection.
We know the value of security and we know how frustrating it can be to lose important files and get your personal information compromised. Xcitium knows how hackers attack, so we are here to provide you with complete protection against ransomware and cyber attacks.
Free Forensic Analysis
Xcitium offers free Forensic Analysis to determine if your computer has ransomware infection. It's a great ransomware detection tool that scans the computer system and analyzes unknown files. It also blocks ransomware, threats, and viruses immediately, because Xcitium Forensic Analysis is equipped with a high-end antivirus that quickly removes malware.
Click here to download Xcitium Forensic Analysis. Only 26 slots left! Don't miss out the chance to get a free malware and ransomware detection tool to check if there's ransomware hiding on your computer.
Xcitium is the most trusted anti ransomware software with improved security features so that your protection is guaranteed. Xcitium Advanced Endpoint Protection uses Static, Dynamic, and Human Expert Analysis to identify ransomware quickly, making it the best anti malware with advanced ransomware detection technique.
VirusScope – a machine learning technology that identifies ransomware by the behavior it exhibits on the computer. Behavioral Monitoring is essential because it's proven that not all ransomware contain a unique signature that can bypass Signature Based Technique.
Antivirus – performs deep scanning to ensure that no ransomware is lurking on the computer. Since it's cloud based, it provides quick ransomware detection and blocks it from even reaching the computer.
Auto Containment – automatically secures your hard drive files from ransomware infection. An imitated hard drive is created so that ransomware can never encrypt or lock the important files. Auto Containment is quick to act as soon as ransomware reaches your computer. Other anti malware software don't have this kind of feature.
Imagine not being able to open your files because your anti malware software lacks advanced ransomware detection tools?
Valkyrie – what's good about Valkyrie is it outclasses the other anti malware database. It already contains the information about malware that is yet to be discovered by the other anti ransomware software. So while the other anti ransomware software is still discovering new threats, Xcitium Advanced Endpoint Protection has already flagged it as ransomware!
HIPS – is created so that ransomware can never corrupt the operating system of the computer. HIPS is your computer's defense against fileless that destroys the computer memory. Many have been affected by these fileless malware that prevent the computer from booting up.
HIPS prevents registry keys deletion and ransomware infection in the computer memory.
Remote Management – beats the conventional way of antivirus installation. It allows the antivirus to get installed on multiple computers and mobile devices at once. What is good about Remote Management is it allows you to access and modify Xcitium Advanced Endpoint Protection anywhere.
Download the free trial version of Xcitium Advanced Endpoint Protection and let us know your experience.
The software comes with the following features:
Endpoint Management
Mobile Device Management
Antivirus
Auto Containment
Remote User and Device Installation
Centralized Management Console
Threat Notification
Unknown Files Analysis
Ransomware Detection
24/ 7 Technical Support
Xcitium provides unlimited support to help you with any technical concerns. We can help you with software installation and configuration. We'll be happy to address any questions you have regarding Xcitium Advanced Endpoint Protection.
Enjoy enjoy a zero-day-threat on your computer and mobile devices with Xcitium Advanced Endpoint Protection. It's equipped with the best malware tools and techniques to ensure quick ransomware detection.
With Xcitium Advanced Endpoint Protection you avoid the threat and inconvenience brought about by ransomware. You have an assurance that your computer and endpoint devices are ransomware free because you have the leading anti malware protecting your computer against malware, threats, and viruses.
Related Sources:
Endpoint Detection
Endpoint Detection and Response
Download the free trial version here.