Ransomware Protection
Best Ransomware Protection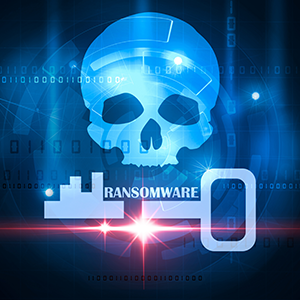 Comodo Advanced Endpoint Protection is one of the most reputable anti malware that fights against ransomware, adware, spyware, rootkit and other types of malware. It is created with multiple layers of security that contain advanced machine learning technologies, malware detection, and removal tools. Comodo knows the value of safety and security against hackers' attacks, the reason it's specifically designed to provide complete malware protection. It protects not just the computer but the entire network. Comodo knows the best way to defeat malware, threats, and viruses.
The Best Ransomware Protection
Comodo Advanced Endpoint Protection ensures that you have:
Advanced Malware Detection System
Comodo contains an advanced malware detection tool that analyzes any suspicious files within seconds. This provides the best 
ransomware
 protection because the system already contains the important information about malware such as ransomware, adware, cryptolocker, rootkit, and other viruses unknown to other anti malware software yet. Comodo Malware Detection Tool uses Signature-based technologies to identify malware. It also uses Static and Dynamic Analysis to decode binary features and analyze behavioral patterns. With these techniques combined, ransomware, viruses, and threats are easily identified when they enter the computer.
VirusScope Technology
Comodo uses VirusScope Machine Learning System that constantly monitors a suspicious file and instantly blocks it when it exhibits harmful actions. VirusScope protects the user by running a suspicious file in the sandbox, while the scanners and other malware detection tool work together to identify if it's harmful or safe. VirusScope consists of high-end detectors, custom and generic unpackers to decode the data on the file that hackers have encrypted. It has various recognizers that closely analyze any suspicious files to identify what it can do to the computer. It can recognize if a type of malware is a password stealer or a data encryptor.
Instant Hard Drive Data Protection
When an advanced type of malware has managed to bypass the other layers of security, Comodo AEP instantly creates a shadow copy of the hard drive. This tricks malware that it's infecting the computer hard drive, when in fact it's only copying the files created in the shadow hard drive. This must be done because some malware such as cryptolocker, can encrypt important files on the computer. WIthout the imitated hard drive, if the malware has already encrypted some files, the user won't be able to access it anymore. This feature provides the best ransomware protection.
Defense Against Fileless Malware
Some malware is designed to attack and infect not the computer files, but the computer memory. This is dangerous for the registry keys, because the malware instantly has access to the registry keys. Comodo has HIPS that monitors the intrusion of fileless malware such as VBScript and PowerShell. HIPS ensures that the computer memory is clean and malware free. It's one of the best ransomware protection for your computer. Some traditional anti malware don't have this feature that results in an undetected malware that infects the computer memory.
Complete Network Protection
Comodo Advanced Endpoint Protection offers complete security for the entire network. The firewall that works alongside with the antivirus ensures that the network is protected from any harmful files. It blocks ransomware, adware, threats, and other viruses. It ensures that all the devices connected to the network is malware free. This adds another layer of security because if a sophisticated type of malware has managed to reach any of the endpoint devices, the computer still has a defense against malware infection.
Powerful Antivirus
Comodo Advanced Endpoint Protection includes an antivirus that can instantly detect and block any malicious software. Any unknown file is quarantined and analyzed before it's allowed. Comodo antivirus uses multiple scanners and malware detection techniques to identify malware. These include application whitelisting and blacklisting to easily recognize if a file is harmful or safe. Comodo antivirus also uses First Signature, Generic Signature, and Heuristic Scanning to identify malware based on its unique signature and behavior.
Website Filtering
Website Filtering allows you to block any malicious website. Less secure websites contain ransomware, viruses, and threats. If a website generates pop ups and unwanted ads, you can set restrictions to it so that it has limited access to your computer. This also protects your kids from accessing unsafe websites that may cause malware infection. Website filtering also allows you to create a log that everybody can see, in case they're denied access to a specific website.
The Best Ransomware Protection for Free – Comodo Forensic Analysis
Comodo offers 
Free Ransomware Protection
 through Comodo Forensic Analysis Scanning Tool. This is the best ransomware protection you can have for free. It scans all the computers connected to the network. It can also provide individual analysis report for each computer using its local computer scanning mode. Comodo Forensic Analysis not just detects malware, it also blocks ransomware, spyware, adware and more using the add ons it comes with, such as Comodo Antivirus, Comodo Dome, and Comodo Antispam. Click here to download Comodo 
Forensic Analysis
. Comodo Security exists to protect you. We know how dangerous ransomware, threats, and viruses are for your computer, so we specifically created these advanced features to protect you from hackers and cyber attacks. Download Comodo now and see how it works. You'll see what makes it different from the other anti malware software.