Best PC Scan And Repair Toolkits You Can Use
21 Oct, 2022
404 Views





(
1
votes, average:
5.00
out of 5)

Loading...
When your computer gets troubled and behaves differently, there is a big chance of being infected by a computer virus or malware. You will be needing the help of the best PC scan and repair toolkits to fix your problem. These toolkits will help you scan computers and identify the problems of your system.
Using a PC scan and repair toolkits are very common for administrators because it helps in fixing issues on computers including desktops or laptops. These utilities can come in different shapes and sizes, but it will enable you to address different system errors. These tools will ensure that your computer is running smoothly.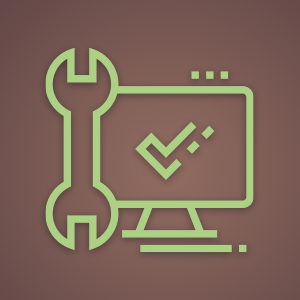 Advantages of These PC Scan And Repair Tools
Here are some of the reason why it is important to maintain a computer using a PC scan and repair tools.
Early Detection Provide Strong Tag One of the advantages of using a PC scan and repair tools is having an early detection tool of all possible problems on your system. This way, it will help you scan computers and avoid more serious problems in the future. It would also help you reduce your IT support costs.
Prevent Being Infected By A Virus And Malware Provide Strong Tag
Another advantage of using a PC scan and repair tools is the avoidance of having a problem with viruses and malware on your computer. These threats are the main issues of every computer user, whether you are just an individual user or as part of the business sector, viruses and malware are painful for everyone. If the system is compromised, the whole operation is affected and may incur losses on your part. Therefore, using these tools will help you greatly when you scan computers and fix the possible problems.
Speed Up The Computer Provide Strong Tag One visible advantage of employing a PC scan and repair tool is making your system run quickly. Over time, files that are put away on your computer can become disorganized and fragmented, this results in slow loading times and deferred access to programs and files. Once you regularly run speed checks and optimization, you'll speed up your system when loading files and programs.
Keep Antivirus Software Updated Provide Strong Tag Another benefit you can get in using a PC scan and repair tools is the assurance that your antivirus is always updated. Antivirus software is very essential in every computer, but it must always be updated to fully utilize this software and make it sure that it is working properly. Every day, there are new viruses created and your antivirus must always get the latest updates to be able to detect the newly released viruses. Updated antivirus is a great help on your part when you scan computers.
List of the Best PC Scan And Repair Toolkits You Can Use
Below is the list of tools you can use to quickly fix most of your software issues on your system.
Windows Built-in PC Scan And Repair Utility Provide Strong Tag Most of the people are not familiar with the built-in troubleshooter of Windows. But there are plenty of tools you can use to scan computers that would help you detect and repair numerous issues. The built-in PC scan and repair tools are open in the Microsoft support page. The interface of this utility is easy to use. You may use this selection of software to  PC scan and repair your web browser, sound and audio playback, some hardware issues, USB ports, Windows updates, the Media Player, and other video problems.
System Mechanic Pro Provide Strong Tag System Mechanic Pro is one the best PC scan and repair toolkits you can use that is loaded with numerous features to help you repair and optimize your computer system. This software is fully compatible with Windows 7 to Windows 10. This tool can potentially detect and fix many software issues. In just a few clicks, it can repair numerous issues on your system. However, you still have the option to repair more specific issues on your computer if you want to. It has also the capability of repairing problems with your internet connections. This is a great tool that could help you scan computers and repair issues.
Xcitium Windows Repair All In One Provide Strong Tag Windows Repair all in one is another good toolkit for PC scan and repair. This tool can help you fix most of the Windows issues you may possibly have. This software is designed to help you scan computers and present you a series of repair options that could help you. This software is compatible with Windows XP up to the current versions of Windows platforms. It has also free version and Pro version.
Fix-it Utilities Pro Provide Strong Tag Last but not the list among the best PC scan and repair tools is the Fix-it Utilities Pro. This tool is packed with system optimization options and tools. With this utility, it can give you an in-depth repair solution for most of your software issues on your system. Fix-it is also compatible with most of the Windows platforms. This tool is a great help if you want to scan computers and repair the issues.
Related Resources
Endpoint Detection
Endpoint Detection and Response