CHOOSING THE RIGHT FREE RANSOMWARE PROTECTION
21 Oct, 2022
743 Views





(
1
votes, average:
5.00
out of 5)

Loading...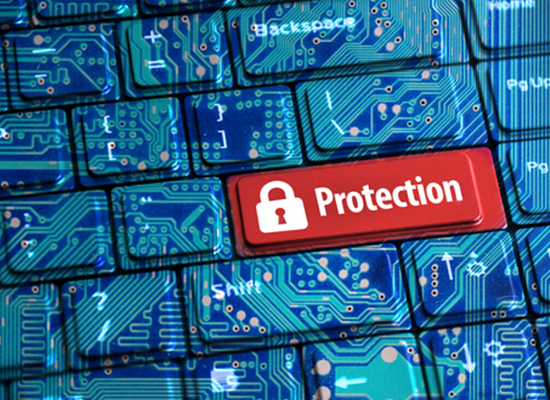 Ransomware attacks cost companies around the world millions of dollars. That is why choosing the right software among all of the free ransomware protection is vital if you want to remain secure.
Right now, you can find different kinds of software sites over the internet that offer free ransomware protection. But there are things you must consider in choosing the right security partner.
It is important to be meticulous in choosing the free ransomware protection because, in the end, you might fall to the many traps of a ransomware pretending to an Anti-ransomware software. In the end, instead of having a protection, you will end up as one of its victims.
Good Qualities of Free Ransomware Protection It is easy to get a free software on the internet and use it. The problem lies after you install the program in your system. Therefore, it is better to carefully investigate the free software before you download and use it.
A Good Free Ransomware Protection is Easy to Download. If you plan to have an Anti-ransomware software, it is much easier if the application is easy to download. But be careful in downloading an application. Make sure to download only from the legitimate sites because you might choose the wrong ones and install a virus instead. Most of the malware are present in compromised sites which give away free ransomware protection. So, be careful and choose wisely.
A Good Free Ransomware Protection is Easy to Install. After you have downloaded the software. The next thing you will check are the procedures it needs when installing an application. If the software is offering a free ransomware protection, chances are, it might be difficult to install.. It would be better if the software you choose is easy to install.
A Good Free Ransomware Protection is Easy to Use. A good quality to look for in a free ransomware protection is the ease of use. You want convenience and ease while using the application. You can utilize the software if it is easy to use and navigate. A Good Free Ransomware Protection has Outstanding Features. This quality is the main key differentiator of all. It would be great to have a dependable security software even though it is just a free ransomware protection only. One of the great features to look for in a ransomware is the ability to do a signature-based detection and behavior monitoring.
It would be great if your free ransomware protection can also deny unauthorized access to important files. Another good feature to look is the ability to do an automatic backup of your system files and also your data files. By having a good copy of backup, you are secured that whatever happens to your system, you can easily restore things back to where you want it to be. It is important to have a backup because, not all the time, you can restore your files after a ransomware infection. Most of the time, a free ransomware protection deletes the ransomware including the files, and you can not any more bring back the deleted files if you have no good backup.
One good feature to have on your free ransomware protection software is the decryption utility. It would play a great role since most of the common behavior of a ransomware is to encrypt your data on your computer. Another bonus feature that your free ransomware protection could have is the ability to have a "bait files", this type of file is used by the Anti-ransomware to help identify presence of ransomware when it is being modified or targetted. It simply serves as a trigger for your anti-ransomware software.
A Good Free Ransomware Protection has a Good Technical Support. Last good quality to look for in a free ransomware protection software is the existence of a good technical support. Not all the time, your application will run smoothly, during those times, it is good to have a dependable support at your back always ready to help you. By having a support also guarantees you that your application will continue to receive an update.
Ransomware is very dangerous and very tricky so it is important to be proactive in securing your computer. It is better to install at least a free ransomware protection software to block any possible ransomware attack. When you are satisfied with the software and confirmed that it can serve its purpose for you, that's the time to acquire the license to enjoy the complete set of features of your software.
Related Sources:
Endpoint Detection
Endpoint Detection and Response
Trojan Virus
Ransomware Software