HOW TO USE RANSOMWARE-AS-A-SERVICE
21 Oct, 2022
689 Views





(
1
votes, average:
5.00
out of 5)

Loading...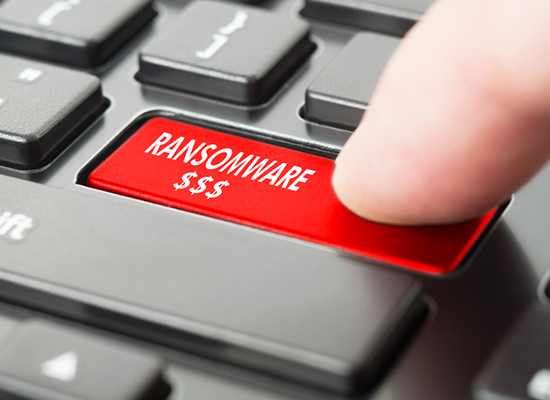 Ransomware has been around the internet since 1989. The first strain of ransomware was distributed by a Harvard-trained evolutionary biologist named Joseph L. Popp. Since then, the threat flourished and become more harmful. Today, people learned how to use ransomware-as-a-service and be able to gain profit from this threat.
While most of us are trying to deal with this threat, cyber-criminals were able to leverage the effects of ransomware and be able to offer this as a service. Under the service, criminals will give a malicious kit that is capable of dispatching a ransomware attack. If you know how to use ransomware-as-a-service, you can also benefit from this threat.
Identity of Ransomware
Ransomware is one of the breeds of malware where the cyber-criminals strikes your computer with its malicious code. The goal of the ransomware is to lock you from your computer and then it will encrypt your important data. You can only regain your access if you pay the demanded ransom fee.
However, the problem with these criminals is that they do not hand-over you the decryption key even after you pay them the demanded ransom. So, it is better not to pay the ransom fee. It will only give the criminals more funds to launch more Ransomware attacks.
Process of RaaS
Ransomware-as-a-service(RaaS) is the same with Software-as-a-service(SaaS) structure type. This subscription-based model gives the ordinary person the capability to launch its own ransomware attacks without the need of knowing any programming skills.
The RaaS packages are easy to find in the market and will not require you to have knowledge of coding. The cyber-criminals who don't have enough programming knowledge use this service. Their goal is to create a profit out of this service. If you subscribe to this service, you will be part of its affiliate and could use this pack to launch your own attacks.
The process of this malicious franchise-like distribution model is that the cyber-criminals will make a ransomware code and either sell or rent to other affiliates who want to launch an attack and earn from it. The author of the malicious code will provide a technical step-by-step information guide on how to launch the attack. There will also be a platform that will be given to quickly monitor the status of the attacks. If the attack was successful, the profit from the ransom will be equally divided to the service provider, the author of the code, and the affiliate attacker.
Ransomware As A Service(RaaS): Protecting Yourself
Since it is obvious that anyone can also launch a ransomware attack, it is better to protect yourself at all times. One of your enemies might know how to use ransomware-as-a-service and launch an attack on you, so, it is important to have a defense against these threats.
Protect Yourself Using Security Suite
In order to protect yourself against these malicious threats. You should know how to use ransomware-as-a-service and how it works. In addition, you should install a trusted security software for your system. This will detect any malicious event on your computer and either clean or quarantine the detected threats.
Protect Yourself By Having Backup Data
The primary goal of the attacker is to extract important data from your computer. So, it is important to know how to use ransomware-as-a-service and its process. Thus, you will know what to do next. If you keep a copy of a good backup, you will be assured that whatever happens to your computer, you will be able to restore everything smoothly.
Protect Yourself By Updating The System
Another behavior of a ransomware is to look for any exploitable system. But if you were able to update your operating system and your software, you will be protected against these criminals who know how to use ransomware-as-a-service.
Protect Yourself By Avoiding Links
The last thing you could do to protect yourself against these people who know how to use ransomware-as-a-service is to avoid phishing emails and its attachments. If possible, you can use your security software to scan the email first before opening it.
Ransomware As A Service(RaaS): Conclusion
While the RaaS is becoming popular these days, it is necessary for everyone to protect yourself against these criminals who know how to use ransomware-as-a-service. Having a trusted brand of security software installed on your computer is a great help and by having a regular backup will ensure your protection against these
Related Sources:
Endpoint Detection
Endpoint Detection and Response
Trojan Virus
Ransomware Software
PROTECT YOUR ENDPOINTS FOR FREE