How To Avoid Ransomware?
21 Oct, 2022
731 Views





(
1
votes, average:
5.00
out of 5)

Loading...
Ransomware is a type of malware that freezes (encrypts) the victim's computer and demands a ransom (which costs a couple of hundred to thousands of dollars) to decrypt it.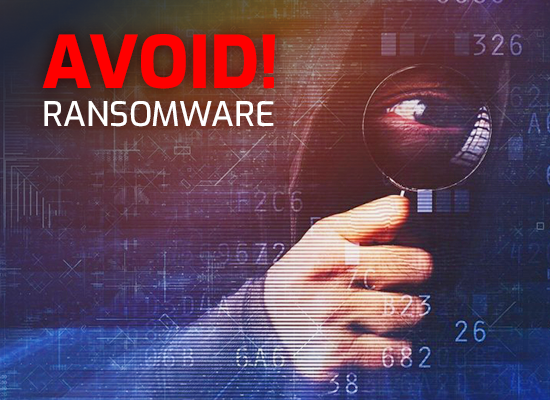 Both the individual users and organizations (servers used by government agencies, financial institutions, IT firms and healthcare providers) are all at risk of ransomware attacks.
Below are some tips to help you combat ransomware attacks,
For Individual Users (consumers):
#Avoid Visiting Suspicious Websites
Refrain from visiting unsafe, suspicious websites as it can lead to the intrusion of ransomware. Make sure to double-check the sites that you visit is safe or not. Be cautious when opening e-mails or attachments from unknown sources.
#Always Back Up Your Files
Backups prove to be useful at times of ransomware attacks. By having offline copies of your important files, you can safeguard your precious data from ransomware scams. Even if targeted, you don't have to worry about the threats posed by the cybercriminals.
#Enable Popup Blockers
Popups are not only annoying they can also be malicious at times, redirecting you to malicious and fake websites. Enable popup blockers to avert unwanted or misleading advertisements, popups, and other browser malware.
#Keep Your Computer Up To Date
Software updates are critical for your computer security. Having an up-to-date security software, web browser and operating system can protect your computer against ransomware and other online threats. To ensure your computer receives updates as and when they are available, turn on automatic updates.
For Businesses (Organizations):
#Educate Your Employees
Employees can serve as the first line of defense against ransomware and other online threats. They can actively help prevent malware from infiltrating the organization's network and computers. A solid security program along with employee education about the safe practices and responses can help avert ransomware attacks.
#Enforce Strict Controls On Privileged Accounts
Network devices are more prone to malware threats including ransomware attacks. Restrict users of privileged account from installing and running software applications on network devices. This can significantly limit the exposure of corporate networks to malware.
#Have A Proper Data Backup And Recovery Plan
Backups are crucial for reducing the impact of potential ransomware threats. Devise a proper data backup and recovery plan. Backup critical corporate-data on a separate device or offline storage drives to access it in the event of a ransomware attack.
#Make Sure All The Corporate-Connected Devices Are Up To Date
Software updates and patches are crucial for any organizations. Ensure all the corporate-connected devices are up to date and the endpoint security solutions are set to update and perform regular malware scans automatically.
When it comes to an organization's security, antivirus products are not a viable option. The ideal way to disarm even the potent malware is to have an advanced endpoint protection system. Xcitium Advanced Endpoint protection (AEP) is such a solution which provides real-time protection for all of your endpoints.
Xcitium AEP isolates malware (including ransomware) from penetrating your company's local area network at the device layer and executes them in an isolated or restricted system environment. It is the most intelligent endpoint protection solution that offers multiple layers of protection against both known and unknown threats.
Get Xcitium Advanced Endpoint Protection today and secure your endpoints against ransomware and other malware threats.
Related Sources:
Endpoint Detection
Endpoint Detection and Response
How Does Ransomware Get On Your Computer