How Does Ransomware Infect a Computer?
As malware variants continue to evolve, ransomware is fast becoming the most dangerous threat of all times. Financial gain is the primary motivation behind ransomware attacks.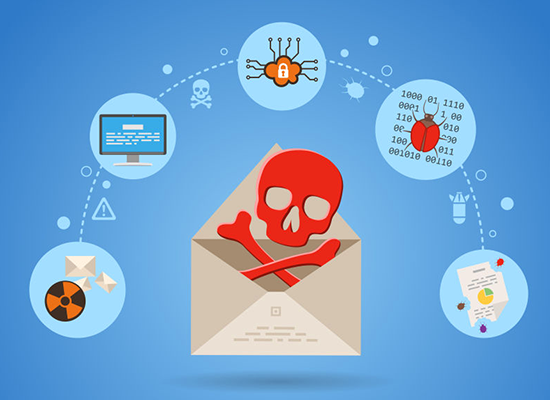 Unlike many other malware programs that allow cybercriminals to steal valuable data from victims, ransomware directly targets the victims, holding their computer files hostage (using encryption) for a ransom. In recent years, there is not only an increase in the number of ransomware attacks, but the level of sophistication in those ransomware attacks has also increased.
Even though ransomware is considered one of the most advanced malware programs, they have an inherent vulnerability — ransomware must establish a communication channel with its creator to initiate the process of encrypting the victim's computer. In the process of communicating with the hacker, most ransomware variants generate a signature on the network which can be detected.
Today, ransomware programs are more advanced and stealthy, with some recent variants operating quietly in the background without making a single call to the hacker. Some ransomware variants even remove the data recovery options by encrypting the mapped network drives, deleting files and system restoration points.
How Ransomware Spreads?
Ransomware infects a computer when a user downloads or runs ransomware-infected files. Attackers hide such files in a seemingly begin software, so it is advisable to practice safe computing habits.
#Malicious Emails
Email is the most common way by which ransomware spreads. The Ransomware is usually disguised as an email attachment and sent to unwary users. If the user opens such email attachments, it can lead directly to an infection. Another way used by cybercriminals is hiding the ransomware links in a button or the body of the email.
When clicked, it then redirects the user to a malicious website that leads to an infection. Hence, it is advisable that you verify the authenticity of any file or email attachments from unknown sources, before opening it.
#Free Software
Hackers lure unwary users into downloading ransomware by hiding malicious ransomware codes within cracked versions of different software such as games, adult content, online game cheats, and many more.
Ransomware Prevention Tips
Make sure to download files and other software only from reputable websites.
Install a good firewall program like Comodo Firewall.
Do not open links, suspicious emails or attachments from unknown senders.
Most important of all, make sure to download and install a good antivirus program like Comodo Antivirus.
The best way to prevent ransomware is by using Comodo Antivirus. In case of organizations, Comodo Advanced Endpoint Protection (AEP) is the ideal solution.
With an in-built containment engine that automatically contains all untrusted processes and applications in a secure virtual environment, Comodo AEP provides complete protection against any malicious software including ransomware.
For unknown files, Comodo's local, and cloud-based Specialized Threat Analysis and Protection (STAP) engine provide a verdict (good or bad) of such files almost instantly.
Comodo AEP can quickly identify and eliminate malware (including ransomware) across endpoints without affecting end-user experience. Try Comodo Comodo Advanced Endpoint Protection today!
For more information on Comodo Advanced Endpoint Protection, contact us at EnterpriseSolutions@comodo.com or +1 888-256-2608.