How to protect yourself against ransomware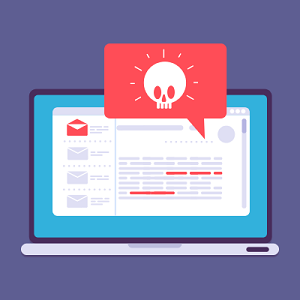 20 Oct, 2022
239 Views





(
1
votes, average:
5.00
out of 5)

Loading...
Although the issue of malware has been growing since the early days of IT, the growth of ransomware has been particularly concerning. What's more, it's becoming both more sophisticated and more devious. It is now vital that anyone who uses a computer or mobile device takes steps to protect themselves (and their data) against it. With that in mind, here is a quick guide on how to protect yourself against ransomware.
Upgrade your anti-malware protection
These days, all the main operating systems come with some form of default security program. At present, the offerings are decent, they might be sufficient for very light users. Most individuals, however, would benefit significantly from enhanced protection and all organizations absolutely must have it. Not to put too fine a point on the matter, it's up to you if you risk your own data, but you cannot risk other people's data and that includes data from your own employees.
The best choice for both individuals and organizations is a cloud-based anti-malware solution with an integrated firewall. Using a cloud-based product means not only that all the updates will be managed by the vendor but also that the main storage and processing load will be on the back-end servers rather than the local computer or mobile device.
Using an anti-malware solution with an integrated firewall means not only that you get everything you need in one product but also that everything is guaranteed to work out of the box. This is usually both more cost-effective and more convenient than having to buy two separate products and configure them to work together and, these days, the performance will be just as good as with separate products.
Commit to keeping your operating systems and applications updated
It is impossible to overstate the importance of keeping your operating systems and locally-installed applications regularly updated. If a vulnerability is known to a software development company then it is safe to assume that it is also known to malware creators.
Malware creators also know that, despite all the warnings, there will generally be some people who just do not update their operating systems or apps promptly. This makes them easy targets.
Avoid being one of these soft marks. Commit to updating your operating systems and locally-installed applications promptly. If you are regularly late applying them, then either work out what you need to do to make sure that in-house resource is always available or get a managed IT services provider to do it for you.
Remember your physical security
Although it's relatively unusual for malware to be installed locally (as opposed to inadvertently downloaded), it does happen. In fact, while it's hard to get statistics on this, it's probably safe to say that it's more likely with ransomware than with other forms of malware because ransomware is particularly lucrative.
Hopefully, you already have a decent level of physical security on your premises. In fact, hopefully, you are running periodic audits of your physical security in the same way as you're running periodic audits of your digital security. If not, there are all kinds of good reasons why you should start.
In terms of physical IT security, you need to think about who has access to computers, mobile devices, and their accessories. You also need to think about whether they could move them without being noticed. Last, but definitely not least, you need to think about whether there are ways for a reasonably IT-literate person to circumvent controls on what can be installed on the machine. USB ports and optical drives are obvious possibilities and hence need to be secured.
Store your data securely
The good news is that you should be able to protect yourself against most ransomware attacks just by applying robust security and a bit of common sense. The bad news is that ransomware is not only becoming more prevalent but also more sophisticated. This means that you need to be realistic about the fact that you may still end up being a victim of it. The good news here is that you can protect yourself from the worst of the damage it can cause.
Your first precaution is to make sure that all your sensitive data is stored encrypted. This won't stop encryption ransomware. It will just encrypt the data again. It will, however, stop the cyberattackers from stealing your data as well. This is becoming an increasingly common problem with ransomware attacks.
Your second precaution is to make sure that you have two data backups, one local and one off-site. Your off-site data backup should be completely separate from your production system and local backup and ideally should have data backups from different time points.
Please click here now to start your free 30-day trial of Xcitium AEP.
Endpoint Detection
Endpoint Detection and Response
Ransomware Attacks
Ransomware Protection
Ransomware Removal
Ransomware Virus
Admin Management Tools
Protect Yourself Against Ransomware Attack