How to Fix Ransomware
21 Oct, 2022
2187 Views





(
1
votes, average:
5.00
out of 5)

Loading...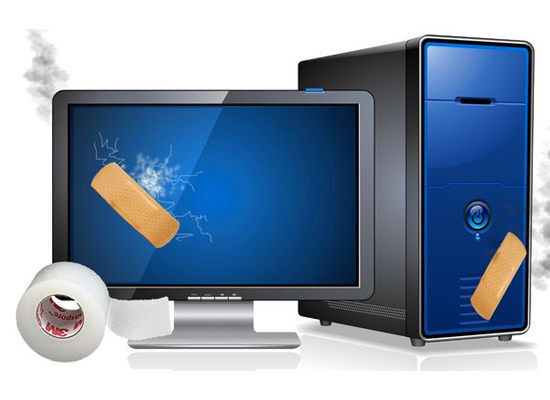 When allowed to penetrate through cyber security defenses, ransomware have the capacity to exploit computer systems and encrypt all data saved within machines they infect. Chanses of encountering a ransomware attack are increasing and there is a high probability that it can happen to you anytime. This makes educating yourself on how to prevent and fix ransomware attacks necessary.
Military grade encryption algorithms and progressed social engineering are a few of the systematic methods ransomware makers use to initiate a ransomware attack against their potential victims. Ransomware engineers have also become more sophisticated over time. They utilize a modus operandi involving phishing and social engineering to make it harder for potential victims to discern in the event that an email or link would direct them to a possible ransomware attack.
What makes ransomware so profitable is the rise of cryptocurrencies. Due to the secrecy and privacy of cryptocurrency exchanges, ransomware creators can conveniently hide their identity as these platforms are hard to be detected even by law enforcement agencies. This gives ransomware engineers a great platform to monetize their illicit activities without being detected.
It's obvious that ransomware have brought online extortion into a global scale. In the first quarter of 2018 alone, approximately 180,000 users all over the world had encountered at least one variant of ransomware attack on their computers and networks.
Household users are the initial target of ransomware creators. This is because mostly of them lack proper knowledge and understanding about cybersecurity. Hackers and malware engineers have started targeting ordinary individuals in bulk aside from their usual prey of corporations.
If you have been infected by a ransomware attack, don't panic and keep your focus. This will help you to think and take necessary action wisely. Always remember to not easily give in to the demands of the Ransomware creators. There is no assurance that they will hand you the unique passkey needed to decrypt your data.
If you are determined not to give in to the ransomware creators demand, here are easy steps on how to fix ransomware you can do:
10 Easy Steps on How to Fix Ransomware
Take note to only follow ALL these steps if you already lost access to your computer and cannot bypass the ransom note that is being displayed on your screen. If you still have access, you may directly proceed to step #7.
Step #1: Restart Your Computer.
Step #2: Press the F8 key while your computer is booting up.
Step #3: Use the arrow keys to select the Safe Mode option on the screen.
Step #4: Type rstrui.exe using the text cursor that appears on the screen
Step #5: Press Enter.
Step #6: In the Windows System Restore screen, choose a date and restore your computer to this point.
Step #7: Using another device, download a reputable software tool that has the capacity to disable and delete ransomware attacks from your computer.
Step #8: Copy the software installer file and install it on the ransomware-infected device.
Step #9: Run a full scan.
Step #10: Select all infections detected by the ransomware and delete them from your computer.
If you have a back copy of all your files, you can just conveniently copy them to the now ransomware-free device. But in an unfortunate event that you failed to make a backup copy, there are still few other options you can try to explore.
One is by using a software tool that can recover deleted files in your computer. During a ransomware attack, your actual files will be deleted by the malware and will be replaced by an encrypted replica. That gives you a chance to retrieve lost data by using a data recovery software.
Xcitium Another tool you can use are online decryption tools that are being offered for free. Though a decryption tool cannot promise its users complete retrieval of all the ransomware-locked data, it will still give you a chance to decrypt at least some of the encrypted files.
Do not wait until a ransomware threat hits you. Protect your computer from the hazards and troubles ransomware attacks can cause. Be knowledgeable not only on how to fix ransomware vulnerabilities but also about how you can combat these malicious malware in order to ensure the safety of your home and your business from cybercriminals.
How Does Ransomware Get On Your Computer
Related Resources
Endpoint Detection and Response