HOW TO MAKE YOUR Protect Computer From Ransomware ATTACK
21 Oct, 2022
319 Views





(
1
votes, average:
5.00
out of 5)

Loading...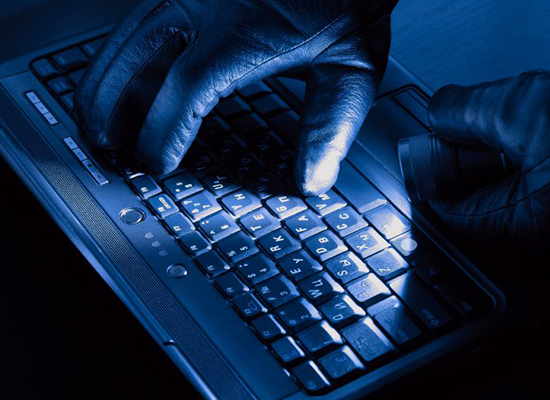 Ransomware is becoming popular these days. According to The 2017 Data Breach Investigation Report by Verizon. "Ransomware was the fifth most common form of malware in 2016. In 2014, it was only the 22nd most common form of malware."
Many fall victim of paying a certain amount of cash because of ransom attack. Yet the victims cannot get their important data back. Cybercriminals collect the money and run away. This is how ransomware affects its victims.
What Is Ransomware?
Ransomware is a different strain of malware that locks or takes control of the computer and requests ransom expenses to fix the methods. The primary goal of the ransom attack is to infect the computer, scare the victim to pay the ransom fee and then get the money.
You can get infected by the ransom attack when a malicious email containing a malicious attachment was opened. It can also be through an infected software download or by visiting a malicious website. A good indication that you fall into a victim of a ransom attack is when your computer is locked down, the user's files are encrypted, or the user doesn't have the access on its computer.
The ransomware will display a pop-up message demanding the victim to pay a specific amount to regain access on the computer. There are some strains of ransomware that disguise themselves as police or a government agency and requesting that the user's system is locked down for some security reasons and that it needs a fine to be paid to reactivate.
What And How To Protect Computer From Ransomware Attack?
Anyone can be a victim of ransomware attack. Taking some precautionary methods will help your computer be secured against ransom attack.
Proper Training
You can get infected by a ransom attack when your computer is connected straight to the Internet. Different styles of social engineering are used to trick the user and install ransomware of the computer. But if you are properly trained against ransom attack, you know what to do and you will be able to protect your system against these threats.
Backup
If you want to fight the ransom attack, you must have a backup. There are backup solutions offered to the enterprise user and also to home users. But just in case there is not enough budget to acquire that solution, a simple backup of files to other storage media is enough. If you have a backup, you can easily restore your system. You will not be bothered with this ransom attack.
Change Folder Permissions
One way of preventing ransom attack is by changing the folder permissions. Through this method, the ransom attack could not infect your files because it is restricted. If the ransom attack cannot enter the computer, it won't be able to encrypt the files inside. This way, you will be safe against ransom attack.
Software Update
Another simple yet very effective way of preventing the ransom attack is by updating your system software and your application software. Microsoft continuously updates its system to secure Windows against any ransom attack. Once the software update is released, it is the obligation of the user to update. By updating your programs, your system is guaranteed to be protected against any vulnerabilities that the ransom attack might exploit.
Carefully Check Emails
The most common way of a ransom attack spread the infection is through email. It is because it's easy to send malicious emails to someone. And if you are not aware, you will have a higher chance of falling into a victim of this ransom attack. Always check if you know the person who sends the email. If you are familiar, it is suggested not to open the email, including its attachments.
Protect the Entire Network
Typically behavior of a ransom attack is to infect a computer and then spread to the entire network. In order to prevent the spreading of the ransom attack, you must contain the ransomware from the main computer source. The best way to contain the ransom attack is to have a security suite like the Xcitium Advanced Endpoint Protection. It will block the ransom attack and refrain from spreading throughout the network.
The ransomware became popular because many cyber-criminals use this malware to gain profits. They know that the data is vital in every business and so if they launch a ransom attack, companies will be forced to pay just to get their data back. It is now in the hands of every company on how they will protect their institution against this ransom attack. Having a trusted security suite like Xcitium Advanced Endpoint Protection installed on servers and workstations would be a great asset in every company. Protect your company and install a free copy now!
Related Sources:
Endpoint Detection
Endpoint Detection and Response
Trojan Virus
Ransomware Software
PROTECT YOUR ENDPOINTS FOR FREE