Why Do you Need to Install Anti Ransomware Tools
21 Oct, 2022
570 Views





(
1
votes, average:
5.00
out of 5)

Loading...
With ransomware constantly evolving, almost everyone can be at risk of the advanced ransomware attacks.
In the past, ransomware attacks proliferated worldwide, resulting in over $8 Billion damage cost in 2018. But with the rise of much-evolved ransomware that is stealthier and harder to detect, the global ransomware damage cost in 2019 is expected to hit $11 Billion.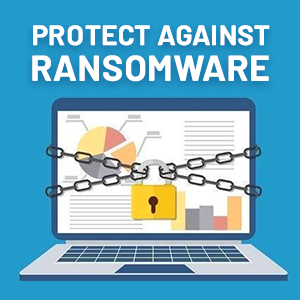 Fileless malware no longer targets the hard drive as its destination, but the computer memory. Anti ransomware tools normally scan the hard drive since most malware rely on an executable file. However, cybercriminals have figured out a way to make ransomware fileless by constantly testing their attacks against anti ransomware tools. So we can expect an increase in advanced ransomware attacks this year, as SophosLabs reported.

Who are at Risk of Ransomware Attacks
The consumers have continuously been a target of cyber criminals and they will proceed to go after personal computers. The more computers they hack, the way better. SophosLabs said that there will be an increase in targeted ransomware attacks this year. Targeted ransomware assault is intended for small to enormous enterprises.
Although we can expect ransomware attacks to be more common big companies, that doesn't necessarily mean that consumers are no longer at risk. They are advised to stay cautious to avoid falling victim to a ransomware attack.
Targeted ransomware attack is manual and takes more time, because hackers stake out their victim and tailor their attacks to get past the anti ransomware tools. But they will still use automated tools such as phishing emails, links, and fake software to target endpoint users.
Internal users are involved in the company's operation. It is normal for most companies to give them access to the business network. Hackers see this as an opportunity to hack a corporate network. By infecting the endpoint device first, a hacker can gain access to the entire network.
Everyone is at risk of the evolved ransomware attacks. The question now is how to prevent these sophisticated ransomware attacks?

Advanced Anti Ransomware Tools
Since fileless ransomware evades the detection of anti ransomware tools by residing in the computer memory, a fileless malware security system is essential. So when a fileless ransomware attempts to access the computer memory, a security feature designed to combat it can instantly detect and remove it.
Traditional anti ransomware tools may not be enough to provide comprehensive protection against sophisticated ransomware. Multi-Layered security software is necessary. So even if ransomware gets past the first line of defense, there's still another line of defense to counter it.
What security software can provide complete ransomware protection?
Xcitium Advanced Endpoint Protection
Xcitium Advanced Endpoint Protection could be the best anti ransomware tool you can have for your computer and network. It is multi-layered security software designed to protect the network and endpoint devices.
It ensures the network and endpoint devices by deploying Auto-Containment against obscure files and renders threats on each endpoint device useless. Auto-Containment is built on a Default-Deny technology that consequently quarantines an untrusted file when it reaches the computer. When a file is flagged as unknown because there's not enough data about it, the Auto-Containment runs it in a virtual container with the replicated version of the hard drive to observe how the file behaves. Once the file is confirmed secure, it is released.
Xcitium Advanced Endpoint Protection also has a fileless malware defense called HIPS or Host Intrusion Prevention System. It is an advanced security feature that guards the computer memory and registry against fileless malware. So when a fileless malware attempts to access the computer memory and write a script in the registry, HIPS will automatically block it. Not only it protects the computer memory and registry against unauthorized modification, but also the keyboard and hard drive against direct access. An untrusted file will never be allowed to have direct access to the keyboard and hard drive to prevent the loss of valuable files.
Xcitium Advanced Endpoint Protection also ensures the protection of the entire network against inbound and outbound threats. It has a packet filtering firewall that monitors the information sent to and received by the endpoint devices to prevent any malicious activities within the network. By monitoring the network traffic, threats are detected immediately.
Almost everyone uses the Internet every day, so no one is safe from ransomware attacks.
Download Advanced Endpoint Protection now to keep the computer protected.
Get Free Trial Now           Free Forensic Analysis
Ransomware Removal Tool
Endpoint Detection
Endpoint Detection and Response


Ransomware Removal