How To Know If Your Computer Has Malware
21 Oct, 2022
439 Views





(
2
votes, average:
5.00
out of 5)

Loading...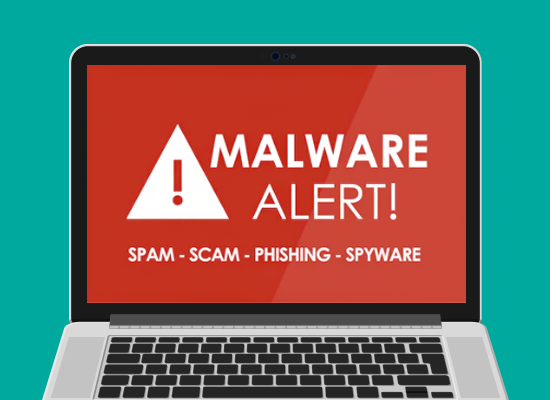 Malware is one of the most widespread types of cyber attacks used today and is increasing each year exponentially. It can appear in the form of software codes, scripts, active content, and other software that seems legitimate.
Malware comes in different variants. Some of the common forms of malware are worms, viruses, trojans, spyware, adware, and rootkits, etc., which can attack and damage, disable, or disrupt host computers and networks.
Here are some of the ways to tell if your computer has malware.
Disabled Antivirus
If your antivirus software is disabled, it may be a sign that your computer has been a victim of a malware attack.
Go to your computer settings and look at your antivirus software. If things are normal, your antivirus is enabled and doing what it supposed to do. The main red flag that you should look for whether your antivirus is disabled or not.
Disabling antivirus is the first thing hackers will do once they actually get into our computer as it will allow them easier access to navigate around your computer.
Fake virus Messages
One way that hackers may try to trick you is by sending you fake virus messages such as "YOUR COMPUTER MAY BE INFECTED." Some of these even have verbal prompts. If your antivirus is working properly, it should keep malware from getting into your computer.
Fake virus messages are the most common method by which people get malware on their computers. When people click on the fake virus message, it will grant the hacker access to their computer.
Frequent Popups On your Computer Screen
If your computer screen is filled with frequent popups, it may be an indication of a malware infection. As mentioned earlier, the first thing hackers will do when getting into a computer is disabling their antivirus software and popup blocking software.
Unapproved Software Installed On Your Computer
In most computers, any software will not download automatically unless you approve or schedule it. If software begins downloading without warning or asking for approval, you need to stop it immediately as it may be a malware. Sometimes your computer may download a regular software update, but if your computer starts downloading some random software from random sources without your permission, then it is a clear sign of malware infection.
Preventing Malware
If you experience some or all of the above-mentioned signs, your computer is definitely infected with malware. Make sure to install an Antivirus software like the Xcitium Antivirus to get rid of the malware and prevent future attacks.
In a corporate setting, it is not as easy to thwart malware attacks with antivirus software. It requires advanced security solutions to protect all the endpoints across different locations. Xcitium Advanced Endpoint Protection is such a solution which has stopped over 85 Million Endpoints from being infected.
With Xcitium Advanced Endpoint Protection, you can get rid of existing as well as future malware. Xcitium AEP has successfully contained 32 Million unknown files of which 3.5 Million pieces are malware programs. Xcitium AEP had successfully stopped those malware programs from doing any harm.
Today is every day with Xcitium Advanced Endpoint Protection. It is the only solution that protects you from unknown files. No Xcitium AEP customer was infected with malware till now. Or by ransomware, EVER!
Try Xcitium Advanced Endpoint Protection. Call us at +1 888-256-2608 or email us at EnterpriseSolutions@comodo.com
Related Sources:
Endpoint Detection
Endpoint Detection and Response
What is Anti Malware Protection?
What is Malware?
What is Malware Scanner?
Best Online PC Scan Tools
What is EDR?
Website Malware Scanner
Dashboard System Monitor