Do you have the Best Ransomware Detection Tool Installed?
21 Oct, 2022
547 Views





(
1
votes, average:
5.00
out of 5)

Loading...
Battle with Ransomware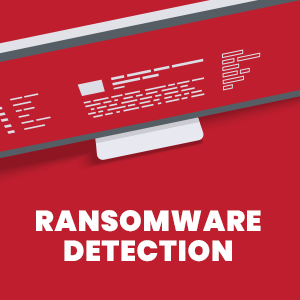 The number of ransomware attacks never appears to be declining. Every day 4,000 ransomware attacks occur according to FBI. Every 10 seconds ransomware hits a personal computer and a company every 40 seconds. If in 2018 the global ransomware damage cost $8 Billion. In 2019, Cybersecurity Ventures predicted it will cost more than $11 Billion. This means that more companies and users will fall victim to ransomware attack this year.
Do you have the best ransomware detection tool installed on your computer already? Ransomware hits without warning. But statistics show that 66 percent of ransomware attacks originate from phishing emails. This implies that many users are still tricked by emails that seem legitimate.
Hackers utilize phishing emails to hack employees' devices to infiltrate a corporate network because they are aware that most companies nowadays allow access to endpoint devices. That's one of the strategies of hackers now. So internal users are at risk.
A ransomware attack greatly impacts the business operations and daily computer activities because it makes the files inaccessible. Paying the ransom is another one of those issues if the files haven't been backed up.
Getting the files encrypted is what users are trying to avoid. A security software helps eliminate the risk of ransomware infection, so many users and companies are looking for the best ransomware detection tools to prevent a ransomware attack.
Many anti malware and antivirus software promise the best ransomware protection, but can they really render ransomware useless?
A today's age ransomware is stealthier and more sophisticated so it can easily get past traditional security software. What is needed is an advanced security software that can combat even the most advanced ransomware.
If your security software has no advanced protection, ransomware can easily evade its detection. The type of ransomware used today is fileless that doesn't rely on an executable file to deliver its goal. It goes straight to the computer memory.
So when anti malware software scans the hard drive, fileless ransomware can never be detected because its scripts is never written on the disc. Fileless ransomware leaves little trace of its execution, making it almost impossible to detect. It's better to invest on a security software with a fileless ransomware protection system.
So what security software has the best ransomware detection tool?
Ransomware Detection Tool Xcitium Advanced Endpoint Protection
Xcitium Advanced Endpoint Protection has the best ransomware detection tool. It provides the best protection against ransomware through its multi-layered security system. Its security features are designed to combat advanced types of malware. It's the next-generation security solution.
It's equipped with a defense against fileless malware called HIPS or Host Intrusion Prevention System. It guards the computer memory and registry, so when fileless ransomware attempts to access any of the two, it's instantly detected. It also monitors the keyboard against direct access to prevent Keylogger from stealing passwords and other sensitive information by recording the keystrokes.
Xcitium's Advanced Endpoint Protection's goal is to render a zero-day threat, so it introduced Auto-Containment technology which is built on Default-Deny. It temporarily denies an untrusted file's access to the computer. It is deployed to ensure that only safe files can run in the computer.
Other anti malware software are built on Default-Allow that may lead to a small breach because when the file displays harmful behavior in the computer, that's the only time it is sandboxed. Xcitium's goal is to eliminate any sort of vulnerabilities that ransomware can exploit.
Ransomware can exploit the vulnerabilities on the endpoint devices. So Xcitium developed advanced endpoint protection to secure the devices connected to the network. It could be any Iot devices such as mobile phones, laptops, tablets, and more.
The security software is installed on the main server then all the endpoint devices receive equal protection against malware. The administrator can install the endpoint manager on the endpoint devices remotely because Xcitium Advanced Endpoint Protection is equipped with Remote Monitoring Management.
So you never have to worry about your endpoint devices getting infected by ransomware because Xcitium Advanced Endpoint Protection keeps them safe. Ransomware can never exploit any system vulnerabilities because Xcitium never leaves a window open for any threats.
Download Xcitium Advanced Endpoint Protection and install the best ransomware detection tool for your network and endpoint devices. Click here.