HOW TO RECOVER RANSOMWARE ENCRYPTED FILES?
21 Oct, 2022
4656 Views





(
1
votes, average:
5.00
out of 5)

Loading...
Ransomware encrypting your files is destroying. It may lead to irreversible information loss and computer damage. In the event that ransomware hits your computer, you'll try alternative solutions to recover ransomware encrypted files.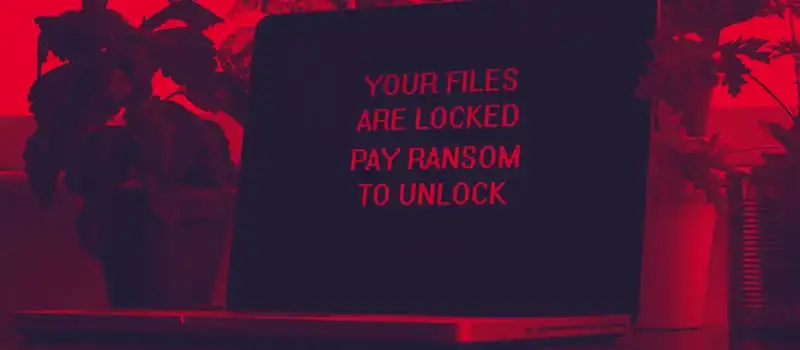 4 METHODS TO RECOVER RANSOMWARE ENCRYPTED FILES
METHOD NO. 1: RESTORE FROM BACKUP
This only works if the File History option is turned on. If it's disabled, enable it so you can recover files from backup.
Click on Start.
Go to Settings.
Click on Update and Security.
Click on Backup → Back up using File History.
Click on More options.
Click on Restore Files from a current back at the very bottom.
A window pops up, enter the file name you want to recover.
Choose from the different file versions Windows provides.
Click on the Restore Button.
That's one way to recover ransomware encrypted files. A safer way to backup files is through a cloud-based storage that enables you to access them through the Internet.
METHOD NO. 2: SYSTEM RESTORE
Another way to recover Ransomware encrypted files is through a system restore. Doing a system restore point may differ depending on your operating system. For Windows 10, you may perform the following steps to system restore the computer.
Click on Start.
Go to Update & security > Recovery.
Click on Advanced Startup.
Click on Troubleshoot → Advanced options → System Restore.
Click Next, then choose a system point that will help recover ransomware encrypted files.
Click Next and wait until the system restore is finish.
In case system restore never solves the problem, there's another way to recover ransomware encrypted files.
METHOD NO. 3: DATA RECOVERY SOFTWARE
Data recovery software also helps you recover ransomware encrypted files. In case you failed to backup the files or the computer has no restore point, the data recovery software can save you the trouble.
You can download data recovery software such as EaseUS. It scans your desired drive to recover ransomware encrypted files. You may also download MiniTool Power which allows you to scan specific files to narrow down the search. There are other data recovery software available online. Choose the best for you.
METHOD NO. 4: DECRYPTION TOOLS
Although some ransomware are undecryptable, the chance to recover ransomware encrypted files through decryption tools is still good. One of the software you can download is Free Ransomware Decryption Tool from Quick Heal. It is good for decrypting varieties of ransomware such as Ninja Ransomware, Apocalypse, and more. You can also download GIBON Ransomware Decryptor by Bleeping Computer for free. Once the decryption tool is downloaded, just follow the prompts on screen to finish the installation, and you can start decrypting the ransomware encrypted files.
Once the files are unlocked successfully, never allow ransomware to infect the computer again. It may come back if you leave the computer vulnerable. If there's no security software installed at the point of infection, install a reputable anti malware software. But if there's already an anti malware software installed, chances are it failed to detect ransomware. With that said, better invest in a better security software.
Security software such as Xcitium Advanced Endpoint Protection are committed to providing the best ransomware protection. Gone are the days when ransomware relied on an executable file to accomplish its goal. Today, most ransomware have gone fileless, which means that their chances of getting into the computer are higher. Having a multi-layered security is essential. That's what Xcitium Advanced Endpoint Protection consists of.
7 SECURITY LAYERS
Xcitium Antivirus – detects known malware such as trojan, spyware, ransomware, virus, and worm. A malware disguised as a genuine file is detected by Xcitium Antivirus in no time, preventing it from infecting the computer.
Valkyrie – is a cloud-based verdict platform that protects the computer against the latest threats even if the user hasn't updated the security software yet.
Auto-Containment – is a sandbox based technology that is built on Default-Deny that renders zero-day threats on every endpoint device. It has contained over 1,000,000,000 untrusted files without any report of infection.
HIPS (Host Intrusion Prevention System) – an advanced defense against fileless malware that monitors the computer memory and registry against unauthorized modification. With the proliferation of fileless malware, better keep the computer memory safe, because fileless malware removal is almost impossible and may require an OS reinstallation. HIPS also guards the keyboard and hard drive against direct access.
Firewall – Filters network traffic and data transmission, preventing the intrusion of inbound and outbound threats. It also monitors the active applications on the endpoint devices.
VirusScope – the advanced machine learning technology consists of multiple scanners. This model is trained with various data extracted both from malicious and trusted software to instantly determine behavioral patterns.
Website Filtering – allows you to whitelist and blacklist certain URLs to restrict users from accessing untrusted websites.
Xcitium Advanced Endpoint Protection's installation is fast and easy. Once installed, you will have complete protection against ransomware. to download.
Related Sources:
Endpoint Detection and Response
Managed Detection and Response