about:blank
21 Oct, 2022
9176 Views





(
7
votes, average:
3.29
out of 5)

Loading...
You might have seen empty pages like About blank, about:blank or about_blank pop-ups on your Google Chrome, Firefox, Microsoft Edge and many other web browsers. These 'about:blank' pages are not potentially harmful to your Windows computer or Mac; they are just a part of the several about:[command] options available within the about collections of web browsers.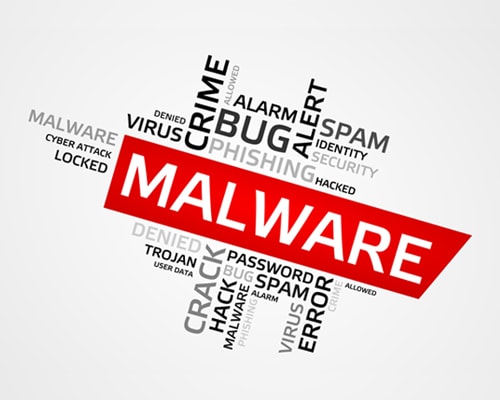 Is About Blank Malware or Virus?
Many people think that 'about:blank' is a harmful malware sneaking its way onto their PC through the internet. But in reality, 'about:blank' is just a blank web page displayed by the web browser when the web browser finds itself in a situation where it needs to show you a blank page.
Like mentioned earlier, about_blank or 'about:blank' is just one of the about:[command] options available in the browser. These about:blank[command] options can be used to execute a particular function within the browser. By prefacing the command with about, web browsers are instructed to do some local tasks, internal thing, and not visit an actual web page.
How to Remove About Blank Malware Browser Popups?
Although about:blank seems like a useless browser feature (loading a blank page), it is one of the most commonly used about command options in the web browser. It isn't malicious on its own, if you do see an 'about:blank' page outside of your usual browsing, then it can be an indication your computer is infected with something malicious.
If you happen to see the odd about_blank or 'about:blank' page when you are in Microsoft Edge or Google Chrome, for example, there is no need to panic. However, if you see 'about:blank' page many times on your web browser without altering your browsing behavior, there may be a possibility of a hacking attempt made on your computer or a hijacker has control of your computer.
Some malware programs use the 'about:blank' pages to overwhelm a computer user with annoying pop-ups, but the 'about:blank' pages alone will not cause damage to your computer.
Seeing about:blank in your web browser doesn't necessarily mean there is a hidden malware.
That said, seeing the about:blank as your home page when you didn't set it like that, or seeing it all the time when you search for real websites, can indicate a malware infection on your computer.
If you see such pop-ups on your computer screen, the best thing that you can do is to run a full system scan of your system using good antivirus software or anti-malware program such as the Xcitium Antivirus. This will remove any hidden malware quickly. You can also reset your web browser homepage URL.
For Organizations
In case of organizations, Xcitium Advanced Endpoint Protection (AEP) can be used to protect every endpoint from malware intrusions.
Xcitium AEP provides complete protection against any malware attacks including ransomware attacks and zero-day attacks. All thanks to the built-in containment engine of Xcitium AEP, any contain unknown files including zero-day malware in a secure virtual environment.
As always, prevention is better than cure. If you have a good security solution and run frequent backups, you shouldn't have any problems.
For more details about Xcitium Advanced Endpoint Protection, contact us at +1888-256-2608.
Related Sources:
Endpoint Detection
Endpoint Detection and Response
Endpoint Security
Trojan Virus
Ransomware Protection
Website Malware Scanner
Managed Threat Detection and Response