The Importance Of Endpoint Protection
21 Oct, 2022
804 Views





(
1
votes, average:
5.00
out of 5)

Loading...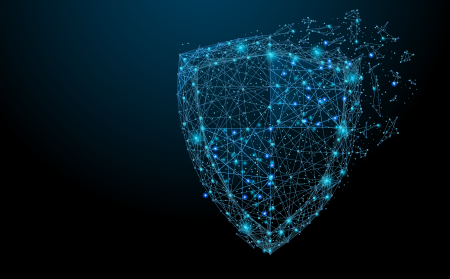 As endpoints like laptops, smartphones, tablets and other mobile devices increase, so has the need for endpoint protection. Because the dangers these endpoints pose when they connect to networks are many. Therefore corporates or enterprises have little choice but to use dedicated endpoint protection tools to secure their networks.
What Is Endpoint Protection?
Endpoint protection is the name given to the collection of security tools responsible for protecting networks. They pave way for centralized administration of security within an enterprise or corporate network by securing the network against these endpoints and by securing the endpoints themselves. This is the reason why these security tools are called endpoint protection software – because they offer additional security at the 'endpoints' where mobile devices connect to the network.
How Do They Differ From Antivirus?
Simply put, antivirus protects PC or a group of PC(s). Whereas endpoint security tools protect an entire network. They take up additional responsibility for network access control, user control, endpoint detection and response, data loss prevention, endpoint encryption and more which is usually not offered in antivirus packages.
Moreover, endpoint security tools take a two-pronged approach, with security software installed on both the central server and the individual devices (endpoints) for network security.
Why Use Xcitium Advanced Endpoint Protection?
Xcitium AEP (Advanced Endpoint Protection) makes use of Default Deny Platform which ensures unknown files (whether good or bad) get isolated in a separate container until they prove themselves to be harmless. This technology (Default Deny Platform coupled with Containment) proves extremely useful in protecting enterprise networks against zero-day threats dominating the current cybersecurity threat landscape.
Apart from Default Deny Platform and Containment, Xcitium AEP comes equipped with the following security features, that make it the best endpoint protection tool in the market.
Extensive File/Application List: Backed by Xcitium Threat Research Labs (CTRL), AEP contains the most comprehensive library of all good and bad files which make it easier to handle the unknown files.
VirusScope: This technology, unique to Xcitium, uses behavioral analysis to check for malware on local workstations. It restricts malicious-looking files or applications from contacting the CPU, Memory, Filesystem, Registry or other such crucial elements with your PC and thus safeguards them.
Quick Malware Analysis: Xcitium AEP – with the help of Valkyrie and Human Analysis – ensures unknown files or applications are analyzed within a matter of seconds. This accelerated verdict ensures enterprise networks are not burdened with too many false positives.
Device Controls: These features ensure enterprises get started with Xcitium AEP easily through security features like over-the-air device enrollment, default profile, policy-based management and also ensures device (and data safety) through features like anti-theft, remote data wipe, data isolation and much more.
Application Security: Xcitium AEP also ensures application security within the enterprise network through security features like application whitelisting/blacklisting, application inventory, BYOD protection and more.
Remote Management: remote access with full device takeover and other remote management related provisions ensure the smooth deployment and functioning of Xcitium AEP.
Related Sources:
What is Endpoint Security?
How to Get Rid of Malware?
What is a Keylogger?
What is a Trojan Virus?
EDR Security
Endpoint Detection and Response
Endpoint Protection Solutions