How To Get Rid Of Ransomware On PC
21 Oct, 2022
317 Views





(
1
votes, average:
5.00
out of 5)

Loading...
Ransomware is a type of malware that demands money by taking control of your PC. In general, it's best to try to avoid paying the ransom. If it appears you have no choice, then that's indication the ransomware has exposed critical flaws in your PC, backup and recovery procedures.
Due to inadequate offline or cloud backups, many users have been hit by ransomware attacks that infect files on their PC.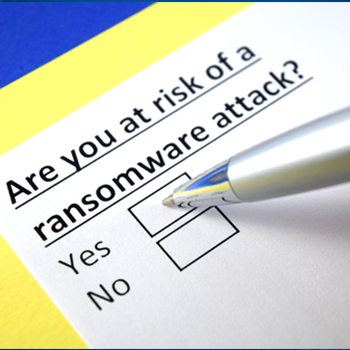 Types of Ransomware
There are two major types of ransomware that are currently used by cybercriminals to extort money from users. The most common type of ransomware is crypto ransomware. Its primary aim is to encrypt victims' personal data and files.
Another type of ransomware is locker ransomware, which is designed to lock victims' computer and prevent them from accessing their computer.
How To Remove Ransomware and Prevent Future Infections
Be sure to install an Antivirus with heuristics technology, which recognizes potentially dangerous processes, such as encrypting files.
You can expose your PC to ransomware by downloading infected software programs or by opening malicious files that arrive in phishing emails.
Of course, antivirus software scans such downloaded files. But, your antivirus software may be outdated. Ransomware can be prevented if your PC is running a fully updated version of Windows with updated software applications and antivirus software.
If you've confirmed that ransomware is on your PC, you can prevent it from doing any harm by immediately disconnecting your computer from the internet, reformatting your storage drive, and reinstalling the operating system and other software from a backup.
Precautionary Measures
Be sure to back up your PC and always use up-to-date security software (antivirus) equipped with specific anti-ransomware technology.
Ransomware is a severe threat to your PC and your data. Practice safe computing habits and use up-to-date security software to prevent ransomware.
For enterprise where there are multiple endpoints, Xcitium Advanced Endpoint Protection (AEP) is ideal. With a built-in containment engine and 'Default Deny' platform, Xcitium AEP provides 360-degree protection against any malware threat, including ransomware.
Xcitium AEP comes with antimalware, antivirus, and firewall along with a Host Intrusion Prevention System (HIPS) to contain even the most pervasive malware. It blocks ransomware attacks by examining and sandboxing suspicious files, applications, and processes.
Key benefits of using Xcitium Advance Endpoint Protection
Comes with auto-sandboxing technology that denies access to unknown files
One centralized management console
Automatically uninstalls legacy/existing antivirus products
Offers a unique panoramic view of the endpoint estate with critical endpoint metrics
Manages Endpoint Security Manager configurations
Manages CPU, RAM and hard disk usage
Manages services, processes, and applications
Manages endpoint power consumption
Manages USB devices
Set-and-forget policies ensure that endpoint configurations are automatically re-applied if they cease being compliant
For more details about Xcitium Advanced Endpoint Protection, contact us at +1 888-256-2608.
Related Sources:
Endpoint Detection
Endpoint Detection and Response
Trojan Virus
Ransomware Protection