Scan PC For Malware
21 Oct, 2022
3697 Views





(
1
votes, average:
5.00
out of 5)

Loading...
Does your PC lag or does it seem to have any unusual behavior?  If it does there is a high chance of a malware infection on your PC. Here are some tips to  scan your PC for malware and get rid of it .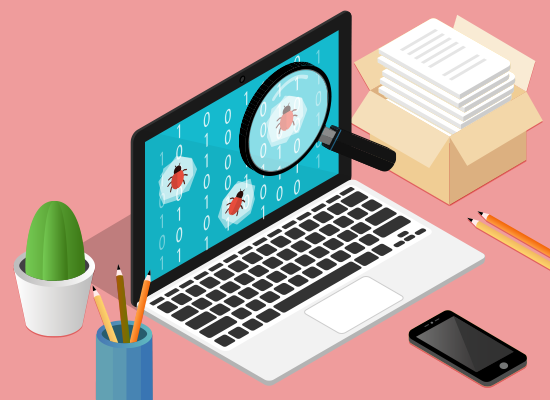 How To Scan PC For Malware:
Install a good antivirus program such as Xcitium Antivirus. An antivirus program can detect malicious files because it has a database containing the definitions of many different types of viruses, spyware, adware, worms, Trojans, keyloggers and many others. Any computer that connects to the Internet should have an antivirus software installed. You can use your antivirus programs to run a full scan of your PC. In the meantime, you can also check the below signs:
Missing "Files and Folders" Option
Using the "folder" option on your Windows PC, you can configure your PC to show hidden system files and display file extension for known files. If you are not able to access those folder options or some of your system files have  gone missing, malware might have disabled it.
Slowdown in Performance
If your PC suddenly becomes sluggish with frequent system crashes and freezes, this is a clear sign of a malware infection. In fact, various software applications and windows will take too long to load or open if there is a malware infection.
Presence of Suspicious Files
If you find any suspicious files with unknown file extensions on your computer or in your external storage media files, it might be a sign of malware infection on your computer. Apart from the signs mentioned above, malware can bombard your PC's screen with multiple pop-ups. It can also execute applications that will transfer your files from one folder to another. Some malware can even wipe out your data stored on the PC.
How To Prevent Malware
The best way to remove malware and to prevent future infection is to install a good antivirus software such as Xcitium Antivirus on your computer. For organizations, Xcitium Advanced Endpoint Protection (AEP) is an ideal solution for such scenarios as it offers all-around protection across devices and OS platforms. With a built-in containment engine and 'Default Deny' platform, Xcitium AEP provides complete protection against any malware threat including zero-day malware.
For more details about Xcitium Advanced Endpoint Protection, contact us at +1 888-256-2608.
Related Sources:
Endpoint Detection
Endpoint Detection and Response
Trojan Virus
Ransomware Software
Scan My Pc