What is Trojan File?
21 Oct, 2022
595 Views





(
1
votes, average:
5.00
out of 5)

Loading...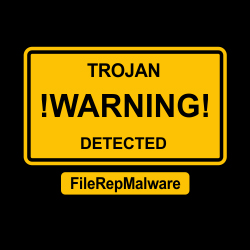 The Trojan file is a benign software that corrupts endpoint systems and damages enterprises in terms of their reputation and finances. It is disguised as a regular software such as files, games and sometimes even antivirus programs. When the user unknowingly runs this on his/her computer, it prompts computer issues such as killing background system processes, deleting hard drive data and corrupting file allocation systems. In 2010, China experienced close to 480,000 Trojan horse attacks that came from another country. So what is Trojan file that makes it very dangerous?
The Signs of a Trojan Horse Virus Attack
A good example of an exploitative Trojan file is the Trojan-Downloader. Once it has been installed on an endpoint, it will contact a server or website in order to fetch additional files for download or find further instructions from the malware author on where to find the files. A Trojan-Downloader can pose as a regular email attachment or document from a USB flash drive. So the best way to determine a Trojan horse virus on your computer is to look for the signs. The following are the signs of a Trojan file infected endpoint:
The user will experience a slower endpoint startup time.
The user will notice a slow web browsing.
The user receives pop-up ads on a regular basis.
A mysterious new toolbar appears on the computer or browser.
There are new, unfamiliar icons on the system tray that is not supposed to in the endpoint setup.
The endpoint is noticeably slower than before.
When you experience the following, it's better to consult an IT security expert and use an Advanced Endpoint Protect for an optimal resolution. For the immediate solution, running your up-to-date endpoint antivirus can be the first action. Then. observe any positive changes after scanning.
Ways To Protect Yourself From A Trojan Virus
Work with a Trusted Antivirus Brand
Many people are used to downloading a free antivirus, or the one that comes bundled with the Windows program when they purchase it. These are not bad or dangerous, but they might not be able to protect the entire enterprise against Trojan horse viruses. If the enterprise allows the employees to use the Internet freely, it needs a professional anti-virus. Find a premium version that suits the IT security requirements of the whole enterprise. There are different types of antivirus for home and corporate. Update your antivirus programs as often as the IT security department receive an alert.
Learn How to Identify Malicious Programs
If the endpoints in your enterprise showed any signs we mentioned before, there are some programs that look suspicious and it is always handy to know how to technically identify the problem. The end user may choose to register for an advanced antivirus program like Xcitium Advanced Endpoint Protection (AEP) or Xcitium Forensic Analysis (CFA). These programs have features that efficiently identify trojan files. Those features immensely help the end users to see the threat before it executes.
On the other hand, a basic idea of what they seem like and what they do can help you resolve problems earlier. The W32.SillyFDC.BBY, Packed.Generic.236. JS.Debeski.Trojan is an example of what is a Trojan file.
Examine the Email Attachments Carefully
What is a trojan file in emails? Email attachments are supposed to be scanned before downloading them. Email services such as Google have virus scanners for attachments built-in. Aside from Google, most enterprises use other email services so a good antivirus comes along with this email scanning service. No matter how genuine the email looks or even if it is from a VIP, scan it first. If your friend's system has been infected, there is a good chance a malicious attachment has been sent to you or any person in his e-mail contact list.
You can learn from the experience of people who were victimized by a Trojan horse virus. In 2007, Storm Worm infected more than 200 million emails. It started to surface in emails with a subject line of "230 dead as storm batters Europe" during 2006. This malware turned endpoints into zombies or bots to continue the spread of the virus and to send a huge amount of spam emails.
Risky Third Party Downloads
According to studies, there were 27,000 new mobile malware variants in third-party app stores in 2017. That's a 54 percent increase over 2016. Avoid going to websites with shortened website URLs as this may lead you to an infected site. Go to your browser and type the website address in the address bar. Choose trusted software publishers when downloading a new software. Be extra cautious while filling in your credit card information on a website. Is that from an email with a link? Check the sender's address if it is legitimately your bank. The importance of this cannot be stressed enough.
Turn off the Autorun
Enterprise employees will use a pen drive or a hard drive to endpoints. The Autorun option is better to be disabled. Then, the employees should scan the drive properly. If they failed to do that, the endpoint can be infected by a Trojan horse virus. Infected external drives with viruses are one of the most basic ways to infect endpoints.
A Regular Backup Routine
Just in case, if your endpoint is infected with a Trojan horse virus or malware, regular data backup helps to restore all of the data. It is practical to encrypt all the important data so in case if the data is stolen, lost or damaged, there is a substantial success of being secured.
Conclusion
Both businesses and individuals can be victims of a Trojan horse virus. They aim to exploit businesses, ordinary users and endpoints to execute the malware author's malicious intentions. Enterprises are always improving and developing their cybersecurity policies and strategies. Therefore, trusting a distinct endpoint security protection will profit businesses.
In Xcitium, we offer Advanced Endpoint protection to many businesses to improve their endpoint security even more. Xcitium Advanced Endpoint Protection provides a lightweight, scalable Default Deny Platform with a unique endpoint security approach, which results in complete protection and enterprise visibility. The app-based platform eliminates complexity and solution overlap. Provisioned in minutes, Advanced Endpoint Protection also includes unified IT and security management console, that through an app-enabled platform reduces the effort of managing your Android, iOS, OSX, Linux, and Windows devices, on every segment of your physical and virtual networks.
Related Sources:
Endpoint Detection
Endpoint Detection and Response
Discover Malware For Free
What Is The Trojan Horse Virus