Why Antimalicious Software Xcitium is the Best Endpoint Security?
21 Oct, 2022
288 Views





(
1
votes, average:
5.00
out of 5)

Loading...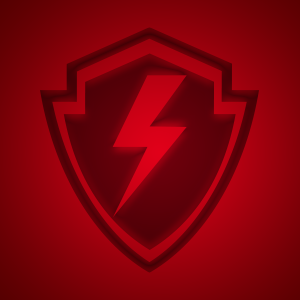 Xcitium Advanced Endpoint Protection provides excellent security for local networks. With its new default-deny and patent-pending containment technology, it guarantees a "zero-day threat" on the local network and endpoint devices.
What Xcitium Advanced Endpoint Protection Does
Xcitium Advanced Endpoint Protection offers complete security against malware by combining a high-end antivirus, enterprise class packet filtering firewall, and an advanced host intrusion system. Together they form the first line of defense against threats and advanced cyber attacks.
Xcitium is built-in the Endpoint Security Manager that monitors the endpoint devices. So it prevents malware from running on the endpoint devices. Thus prevents server security breach and data loss.
Multi-layer Protection
Antivirus
Xcitium Antivirus scans the files in real-time to detect and block threats. It's the finest defense against malware such as Trojans, worms, and viruses. Its cloud-based scanner allows malware detection indeed if the software isn't up-to-date.
Xcitium Antivirus updates the virus definitions automatically to combat new threats. Its friendly user interface is highly configurable so that it runs scan at your convenience.
Firewall
Xcitium Firewall combats inbound and outbound attacks. It provides overall security by blocking unauthorized data transmissions and other malicious activities within the local network.
The firewall contains a summary of the applications connected to the Internet. This allows monitoring the applications on the endpoint devices that send and receive data. It also shows the number of intrusion attempts that the firewall has blocked.
Host Intrusion Prevention System
HIPS prevents damage in the operating system by monitoring the essential parts of the computer such as the computer memory, registry, and other sensitive data. It's the computer's defense against fileless malware.
HIPS protects the endpoint devices against Rootkits and Keyloggers that are known to disappear once the computer reboots.
Valkyrie
Valkyrie is a cloud-based verdict platform that provides real-time analysis. Using static, dynamic, and human expert analysis, it returns with an accurate verdict within just 45 seconds.
Valkyrie has CUFH that can scan the local network for unknown files. The complete details of the malware detected on each endpoint device is displayed on the dashboard.
Auto Containment
Auto Containment prevents malware infection and cyber attacks to the local network by containing the file within a protected space in the computer. It allows file execution without restrictions inside the virtual container to determine if it is harmful or safe.
It also creates a shadow copy of the hard drive files to trick a suspicious file that it has complete access to the computer, when in fact it's monitored within an isolated cell.
Virus Scope
Virus Scope is the machine learning technology of Xcitium Advanced Endpoint Protection. It uses multiple recognizers such as vector machines' naïve bayes' decision trees' random forest classifier' linear discriminant analysis' stochastic gradient descent' hidden Markov models' neural networks and more to closely analyze the file behavior.
This model is developed and trained to recognize patterns and numbers by feeding it with different data extracted from various good and bad software.
Website Filtering
Website filtering allows blacklisting malicious websites on the endpoint devices. The administrator can establish rules for specific users. This prevents access to inappropriate websites.
This is a useful feature that allows companies to restrict the use of social media during business hours.
Why choose Xcitium AEP for your local network
Xcitium Advanced Endpoint Protection has been protecting 85 million endpoint devices worldwide. It is trusted by 600 thousand business companies and has contained 1,000,000,000 files without any report of malware infection!
Xcitium Advanced Endpoint Protection is controlled through a central server that allows installation on multiple endpoint devices remotely. The remote management allows remote monitoring of the endpoints, networks, and clients.
It is also accessible on the endpoint devices that enables the user to configure it. The access depends upon the privilege the administrator has given.
Xcitium Endpoint Security has also received Cybersecurity Awards as anti malware winner in 2016 and 2018. It is the only anti malicious software that provides default deny.
Download the free trial of Xcitium AEP now to see how it works. It has the essential security tools that secure the endpoints.
Protecting the endpoint devices is crucial because a vulnerable endpoint can serve as a point of entry of malware. Xcitium Advanced Endpoint Protection is the most trusted antimalicious software with superior multi-layer defense that ensures the protection of the endpoint devices.