How to Avoid Ransomware Attacks
21 Oct, 2022
381 Views





(
1
votes, average:
5.00
out of 5)

Loading...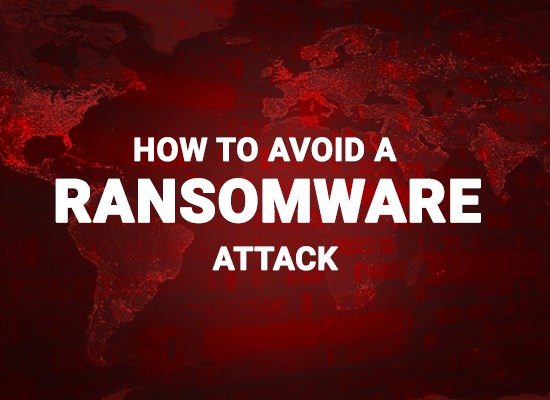 Ransomware is a complex and advanced malicious malware that uses military grade encryption algorithm to infect computer networks ranging from household computers to systems of high profile enterprises and organizations. Ransomware had brought extortion to a global scale which makes basic understanding on how to avoid ransomware attacks a must-have knowledge every user worldwide must know about.
In this malware scheme, ransomware creators encrypt all data on a victim's computer or network to extort ransom payment from them in exchange of a unique passkey the victim can use to unlock the encrypted data. Ransomware is capable of encrypting all kinds of files (pictures, videos, documents, etc.) as well as scrambling your file names so you won't be able to track which data is affected or not.
Ransomware is not a relatively new type of malicious malware. Its first incarnation was recorded in the late 1980s under the name AIDS Trojan. Due to lack of proper knowledge on how to avoid ransomware attacks at the time, this ransomware variant spread easily through the use of now obsolete floppy disks. Victims are demanded to pay the ransom by sending it to a post box office located in Panama. Today, with payment method innovations, ransomware creators demand victims to send the payment via cryptocurrency exchanges, which are not easily detectable by security agencies.
Even though the internet and computer devices are becoming a staple of human life, adept knowledge on how to avoid ransomware and other malware is considerably inadequate. Ransomware creators made it as an opportunity to propagate ransomware into a wildly successful extortion scheme all over the world. In the first three months of 2018, almost 180,000 users worldwide had been infected by ransomware. Moreover, businesses are also deemed not safe from the atrocious skills of these cybercriminals as 35% of small and medium-sized companies had also experienced ransomware attacks in 2017. No doubt, everyone must know how to avoid ransomware as it can indeed infect anyone.
Like other malicious malware, ransomware finds its way to a victim's computer through a security hole found in a vulnerable or outdated software installed in the computer or the victim was unknowingly tricked into downloading the malware to his computer. Ransomware creators are known to use a range of well-formulated ransomware attack schemes so further attentiveness must be exert while browsing online.
No one can deny that ransomware attacks bring trouble and can lose you a lot of hard-earned money. To prevent data loss and not become a victim of these cybercriminals you must at least have basic cyber security protection skills on how to avoid ransomware attacks effectively. The following are all-important precautions you must take to avoid ransomware attacks:
Secure your computer
The first thing you must know on how to avoid ransomware from infecting your computer is to secure your device intelligently. Always have a backup storage for your files (particularly your most important data). You can save them either in the cloud (Google, Dropbox) or in a external hard drive. Also, make sure that your operating system and software are all regularly updated. You can adjust as well your browser's security settings and remove plugins and add-ons that aren't necessary for your daily needs. All of these can increase your protection and avoid ransomware attacks from occuring.
Be cautious about your online behavior
Another way on how to avoid ransomware attacks is to be more cautious and aware of your online behavior. Refrain from clicking unfamiliar links. As much as possible, don't click any email sent in your spam inbox. Never download attachments from unfamiliar senders (especially those send to your spam inbox). One of the most typical methods ransomware creators use to spread ransomware attacks is through spam email campaigns. Ransomware creators send prospect victims unsolicited emails that contain malicious links or file attachments that can download the ransomware to your computer.
Get yourself a security software that can do the work
An effectual way on how to avoid ransomware attacks is through using a security software that can protect you from any cyber threat including ransomware attacks. Choose a software that offers real-time protection and can identify unknown and potentially malicious files residing in your computer. It must be capable of deleting all malicious files found in your system immediately and permanently. An ideal tool is one that can send you comprehensive reports about the trust level of the files found in your computer or network so you can be updated about the current state of your computer's security.
No one is safe from ransomware. As long as you have important files on your computer, you must always be aware of the proper precautions on how to avoid ransomware attacks effectively. Don't wait until a threat strikes and make you the next ransomware victim. Be one step ahead of your attackers and build a well-protected computer security system that cyberthieves can't easily exploit and steal data from.
How To Get Rid Of Ransomware Attacks
Related Resources
Endpoint Detection and Response